Deltatre provides Eurosport with digital media services for Winter Games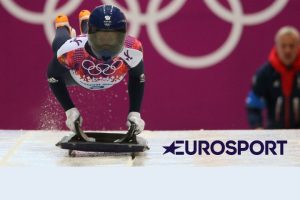 Real-time results and medal tables were among the data sets supplied by Deltatre for Discovery and Eurosport's coverage of the Winter Olympics in PyeongChang.
Deltatre's data provision also included athlete information and country data. All the information was made available via the web and mobile devices.
Ralph Rivera, the executive vice president and managing director of Eurosport Digital, said: "We knew that consumers would want to have every moment of the live action at their fingertips and we committed to delivering this to the highest standard. We were able to deliver by working with great partners and are pleased to have worked with Deltatre to provide the real-time sports information we shared with fans.
Deltatre executive vice president Ciaran Quinn added: "The Olympic Games are never easy behind the scenes, but this Games was by far the smoothest one technically for all involved, setting a new standard for future broadcasters."
Discovery holds the full multimedia rights for four Olympic Games, from 2018-2024, across Europe, with the exception of France from 2018 to 2020 and Russia for the duration.
The Pyeongchang 2018 Winter Games was broadcast and distributed via Discovery's Eurosport channels. Eurosport will be an official broadcaster in the UK in 2018 and 2020.