DFL launches Social Media Matchday Feed content source for digital channels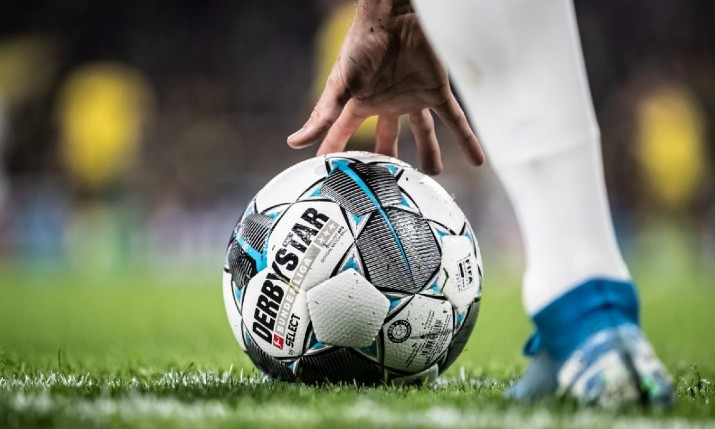 The Bundesliga's International Product Portfolio (IPP) has been expanded with near-live reporting for digital channels in a global first.
Following a two year development phase, the Deutsche Fußball Liga (DFL) and all Bundesliga clubs have jointly launched the Social Media Matchday Feed. It provides exciting, custom-tailored content, allowing Bundesliga media partners, viewers and fans to follow matchday events even more closely.
The new, match-specific Matchday Feeds have been produced since the beginning of the 2020-21 season. Every club provides a dedicated social media reporter for this purpose on each matchday. The reporters accompany their respective teams from the arrival of their buses to the warm ups, the locker rooms, through the match and up to the interviews afterwards, creating exclusive, authentic content in the process.
DFL and the clubs have jointly developed a production procedure for these feeds that is structured, yet leaves reporters enough flexibility to be creative in their recording activities. This ensures that the media partners have a sound basis for planning their communications while giving the on-site staff some freedom for spontaneous takes or club-specific special features.
The technical framework for centralised quality assurance and distribution consists of a content management system (CMS) custom-developed for DFL by the Californian software developer, Greenfly. The CMS is available to more than 60 international media partners.
"In this case we can provide our followers with high class quality content on our social media channels. Behind the scenes, almost live and unique content that gives our fans a sip of the fantastic football atmosphere which nearly makes them feel like being on the stadium themselves. It is a great way promoting the Bundesliga matches in a way that engage and also catches the eye. The workflow is incredibly easy. With only a few clicks we can publish video and graphics on social channels and that makes it easy to get going and using during busy match days," said Janni Storm, digital coordinator at Nordic Entertainment Group.
The workflow for the Matchday feeds begins with social media reporters uploading their short video clips to the CMS remotely. A DFL content curator checks them for compliance with the relevant DFL quality standards, then releases them to all international media partners. All this is done within a few minutes right after recording the live footage. The media partners can review the content on the CMS, edit the content that is relevant to them, and then share it on social media.
"The Social Media Matchday Feed is a really great joint product. It allows us as clubs to provide the licensees with additional content from every match. At the same time we benefit from being able to use these new options for our own club channels where we can report on matches using fresh content," said Jonathan Müller, team lead, Club Media 1. FC Köln, describing the added value for all stakeholders.
VfB Stuttgart social media editor, Jochen Ritter, commented: "The Social Media Matchday Feeds allow football fans around the world to experience each matchday from a variety of angles while feeling closely connected to the teams. We are excited to be able to help transport the emotional experience and enthusiasm of Bundesliga matches from the stadiums to the fans at their homes through the matchday productions of the VfB Stuttgart social media reporters."