Digital signage leader Florian Rotberg to deliver keynote at Sports Venue Technology Summit 2017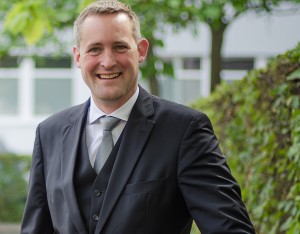 SVG Europe is delighted to announce that one of the most influential figures in the world of technology for the built environment is to give the keynote address at its Sports Venue Technology Summit 2017.
Exploring the technologies and processes underpinning the modern connected stadium, the Sports Venue Technology Summit looks at the latest developments to enhance the in-venue experience and highlights the broadcast innovations bringing an increasing number of sports events to fans all around the world. Now a fixture of the annual events calendar at ISE in Amsterdam, the summit will this year take place on the morning of 9 February in Room E102 of the RAI centre.
Joining us to deliver the keynote will be Florian Rotberg, Founder of digital signage and DOOH specialist Invidis Consulting. In a newly devised presentation he will discuss the opportunities presented by digital signage in sports arenas and stadia, and provide insight into the digital signage concepts of tomorrow.
Invidis Consulting is also co-organiser, with Integrated Systems Europe, of the half-day Digital Signage Summit, which will take place on 8 February – also within the RAI centre.
In addition to Rotberg, SVG Europe has recently confirmed the participation on panels of Pioneer Digital Managing Director Paul Childerhouse, who will discuss the new generation of content creation solutions; Bob Kronman, Director of Kronman Associates, who will examine the technologies and design principles set to shape the sports venues of the future; and RH Consulting's Ryan Penny, who will reflect on his involvement in the delivery of audio for the Opening and Closing Ceremonies of the Rio 2016 Games.
Don't miss out on what promises to be the biggest and most technologically diverse Sports Venue Technology Summit to date. Register now at https://www.svgeurope.org/sport-venue-technology-summit-2017/