Digital sports rights: Newsbridge says it is time to think outside the box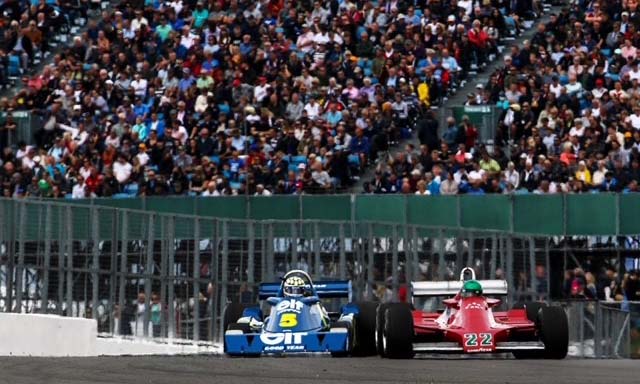 By James Fraser, Newsbridge regional sales manager.
Sports fans are tired of the ageing digital sports rights model, and clubs are increasingly leaning in to the opportunity to 'own' their own media and prioritise audience experience.
If you are a sports rights holder reading this article, you are most likely an expert at navigating the established model and associated bidding process within the sports rights market. This process sees the rights to premium sports such as football, tennis and golf sold to the highest bidder, and that cost then passed on to fans in the form of a monthly or annual subscription at, frankly, eye-watering prices.
This long-standing model is being challenged as viewers seek to consume media on their terms. Amid the rapid rise of short-form media consumption and decline in traditional linear viewing, and in increasingly uncertain economic times, it's clear that the digital rights landscape is ripe for change.
Quite understandably, rights holders who pay significant sums of money for the content they distribute on their networks are angry at the illegal streaming of content.
While I sympathise with them, did they ever stop to think about why illegal streaming is so rampant?
According to a Finder survey, at least 5.8 million Brits watched content illegally in 2020. Two million of them admitted to tapping into an illegal stream to watch the Premier League.
Greater choice
An average cable subscription in the UK with a sports package costs upwards of £70 per month. Granted, that gives you access to a plethora of sports at all hours of the day, but what happens if I only want to consume the highlights shows of a hopefully successful Qatar World Cup 2022 for England; do I not have a choice?
My view is that there is enough room and enough content in the market for everyone to be successful, make money and provide a great end user experience. But those who refuse to adapt to the evolving consumer consumption change could well find themselves left behind.
UK football fans will be extremely familiar – and frustrated – with the 3pm kick-off TV 'blackout' that has been imposed for the last 40-plus years by the current broadcast rights deal for Premier League, Football League and FA Cup matches. We will all no doubt be watching the English Football League's next steps with keen interest; it has recently issued a Request for Proposal for interested parties in respect of its broadcast rights. The EFL is encouraging bids that offer "innovation" and "contemporary solutions" for changing audience habits.
Adapt to succeed
The EFL has hit the nail on the head here. Digital products and their associated content need to be flexible and agile to align with viewer behaviour and market demand if they are to survive the future landscape of sports rights.
EFL CCO Ben Wright commented: "Alongside the EFL's rich tradition and distinguished history there is a desire to evolve, grow and innovate in order to grow our audience further and we're looking for a partner or partners who share that vision."
This is a great example of a rights holder understanding their position within the market, and wanting to make sure it serves its purpose for its audience while remaining profitable – unlike others.
At a recent sports conference, a rights holder told me the single biggest challenge they currently face is working out how they can satisfy audience demand for different types of content. Consumers want access to both new and archived content and, importantly, full control over how and when they watch it.
In the US, a first of its kind, direct-to-consumer platform called Clipper Vision has been officially launched by the NBA's LA Clippers that is sure to have a domino effect on the rest of the league.
The Clippers' new service offers fans up to six different streams of the live games with a mixture of augmented reality technologies and different languages being used to improve fan engagement by "redefining the game-viewing experience". This service is an example of a rights holder adopting new technologies to adapt to consumer demand.
On the technology provider side, Recast CEO Andy Meikle recently commented that, "democratising the distribution of content can create a system where fans and rights holders win". As a keen sports fan I couldn't agree more; this is why services such as Recast have been so successful, they are listening to the market and being proactive in their offering, not reactive.
Sports rights holders need to provide their audience with flexible and affordable access to their content, and in order to do this they must adapt to market demand. Gone are the days of paying £70-plus per month for a vanilla TV sports subscription package that requires add-on fees to watch main events and finals, or access matches and events from the archives. The future of digital sports rights is highly customised, dynamic and puts the audience in control of not only the content itself, but the pricing.
Rights holders that think outside the box in how they provide access to content, be it a live match or sporting gem pulled from deep in their archive, and adapt to the demands of their audiences will put themselves ahead of the pack.