Discovery and Eurosport unveil plans to transform Winter Olympics viewing experience
To celebrate 100 days to go until the Olympic Winter Games PyeongChang 2018, Discovery Communications and Eurosport have uncovered plans to change the viewing experience, delivering the first fully digital live and on-demand Games across all screens in 48 European markets.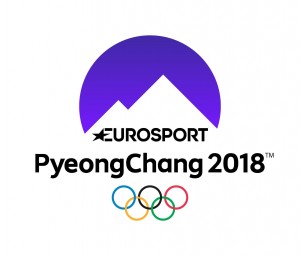 The interactive Eurosport Player will be the only place fans can watch every minute, every athlete and every sport – online, on mobile, tablet devices or connected TV. More than 4,000 hours of coverage and 100 events will be available, including 900 hours of live action, more than ever before across the continent.
Eurosport Player will give fans the chance to personalise and define their own Olympics experience. The new Make It Yours campaign, launching in November, will call on fans to take control of their Games experience and choose what, when and how they watch.
Discovery recently announced a first-of-its-kind Olympic Games partnership with Snap Inc in Europe. At Games-time, the partnership will deliver user-generated and behind-the-scenes content from PyeongChang 2018 to Snapchat users in Europe.
Eurosport will have a dedicated mobile digital studio in PyeongChang and will work with some of the biggest digital influencers from across Europe, embedding them into editorial teams during the Games to co-create unique content for social media focused on engaging new and younger audiences.
Innovation will be at the forefront of Eurosport's immersive coverage, utilising the latest production technology, more data and 1,100 cameras to bring fans closer to the action. A highlight will be the new Eurosport Cube studio, with action from PyeongChang brought to live through ground-breaking technology. The Cube studio will use AR and enhanced data to create an immersive and interactive environment.
The line up of expertise on-hand will feature more than 150 winter sports expert talent and commentators, including 58 Olympians with 151 Olympic Games, 75 medals and 28 gold medals among them. 'Ones to Watch' looks at the starts set to shine at the Games, giving athletes heading to PyeongChang the opportunity to recall the people and events that have inspired their careers.