Discovery grows audiences across all platforms as Australian Open draws European audiences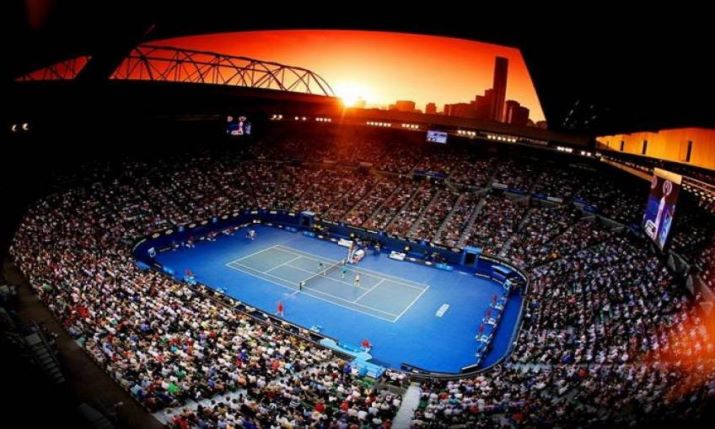 The Australian Grand Slam season has reportedly got off to a flying start on Discovery+ and Eurosport. The broadcaster has announced sizable audience and digital engagement growth recorded across Discovery's platforms as the tennis pulls in viewers.
Television and streaming audiences have so far seen double-digit year-on-year increases across the 50 countries and territories where Discovery presents the Australian Open. Featuring extended news reporting and on-demand video, Eurosport.com and its local country versions have also enjoyed unprecedented growth with triple-digit rises in unique visitors during the period.
The number of viewers streaming the tournament – via Discovery+ and Eurosport's digital services – has increased 11% year-on-year (versus 2021) through the first four days and opening two Rounds, with the majority of growth seen on Discovery+ and in the European markets it is available.
Interest and engagement are also on the rise as viewers stream more content and for longer, said Discovery. Over the same period, video views increased 18% while the total minutes streamed rose 22% across Europe. The early peak in streaming was seen on Day 4, during Round 2, and driven by matches featuring local heroes including Simona Halep (Romania), Iga Swiatek (Poland), Daniil Medvedev (Russia) and Stefanos Tsitsipas (Greece).
Eurosport's television audience has grown 13% (versus 2021) across Europe with viewers increasing in almost every one of its 50 countries and territories.
The Eurosport 1 audience is up 17% (vs 2021). The channel's audience in Germany has grown 36% with viewer numbers and audience share over the period the highest for five years. The audience for Alexander Zverev's Round 2 match alone increased 21% vs 2019. Poland has also seen its best start to the tournament for five years as Eurosport 1's audience increased 77% (vs 2019 as the most comparable year).
Eurosport 2's audience has increased by 57% (vs 2021) with its highest audience for 5 years. Highlighting the benefits of combining Discovery's international scale with localised coverage delivery, the Eurosport 2 audience in Romania over the first four days jumped 34%, in part due to local viewers tuning in to watch Great Britain's US Open Champion Emma Raducanu, whose father was born in Romania. The channel saw its best ever start to the tournament in the UK, which was similarly driven by the 'Raducanu effect', with its audience increasing 111% (vs 2021). Strong audience growth has been seen in countries across the continent including a 37% rise in Italy.
Eurosport.com and its local country versions are enjoying a record start to the Australian Open, boosting overall engagement on the platform. Over the first four days unique visitors increased 134% (vs 2021) led by local sites in France (56%), Germany (+254%), Italy (+50%), Romania (+474%), Spain (+364%) and the United Kingdom (+71%).
The increased number of visitors also consumed more content on average. Page views have grown 95% (vs 2021) with video starts up 21% and minutes watched rising by 16%.
Andrew Georgiou, president of sports, Discovery, said: "The fact audiences and engagement have increased so significantly on all our platforms is a testament to our approach of making content available however viewers want to watch. It is now more than a year since the launch of discovery+ and introducing sport onto the product, so the growth in audience and consumption on our streaming service that caters for the whole household is particularly exciting. It is one part of how we are bringing the tournament to a bigger and broader audience."
Scott Young, senior vice president, content and production, Discovery, said: "The opening rounds of the Australian Open have delivered fantastic matches and compelling stories that have clearly resonated with fans throughout Europe. Our strong performance so far has been built around an outstanding line-up of experts, compelling new formats, innovative storytelling tools such as the Cube, as well as dedicated local production and stories delivered by the best locally relevant talent. We are excited to bring viewers the rest of the story from the tournament in the coming days as this year's champions are crowned."
Underpinning Discovery's audience growth is a combination of new names and re-joining legends across its expert line-up, as well as utilising its groundbreaking Cube studio, including its 'teleportation' capability to virtually bring players from Melbourne into the studio for direct conversations with presenters and experts anywhere in the world.
Barbara Schett and Mischa Zverev are covering the action on-site in Melbourne, while Alizé Lim, current professional tennis player and considered one of the brightest stars in broadcast media, is a new face to Discovery's coverage in the Cube. Based in the immersive London-based studio throughout the tournament are seven-time Grand Slam champion Mats Wilander, three-time Grand Slam semi-finalist Johanna Konta (week one) and former world number four Tim Henman (week two). Norwegian Casper Ruud, one of the players at the forefront of a new generation of tennis stars, has also joined Team Discovery offering a unique players perspective and a brand new Players' Voice column for Eurosport.com. Supplementing Discovery's coverage are two legends of the sport who have an astonishing 25 Grand Slams between them: Chris Evert and John McEnroe.
Highlighting how local production and content drives audiences, a 'who's who' of tennis – boasting 13 Grand Slam titles – are gracing international and local coverage on discovery+ and Eurosport during the tournament. Local programming and content highlights feature Boris Becker (Matchball Becker in Germany), Justine Henin (ESP Tennis Club in France) and Alex Corretja (La Casa del Tenis in Spain).