Discovery Sports Events brings speedway to a wider audience with TTV Poland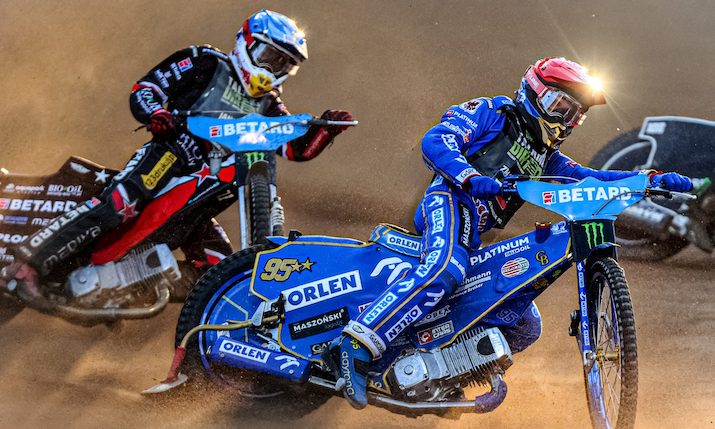 Discovery Sports Events, the global FIM Speedway Grand Prix promoter, is to broadcast the Individual Speedway World Championships in Poland. All four events taking place in Poland in 2022 will be broadcast on the nationwide, free-to-air channel TTV, and each round of the series will be available live and on demand on Eurosport Player.
Eurosport TV channels will also feature extensive highlights of Speedway GP as well as the SGP2 and SGP3 competitions.
Discovery Sports Events has brought together all of international speedway's top competitions under a common brand for the first time in history. It combines SGP (FIM Speedway Grand Prix), SGP2 (FIM Speedway U21 World Championship) and SGP3 (FIM Speedway U16 World Championship). Additionally, the speedway calendar will include annual team events the FIM Speedway of Nations (SON) and the FIM Speedway World Cup.
All SGP, SGP2, SGP3 and SON rounds will be available live and on demand on Eurosport Player.pl. SGP2 and SGP3 events will also be broadcast on Eurosport's linear channels, while the FIM Speedway of Nations will be available on Eurosport Player for 15PLN per month.
Dorota Żurkowska, member of the management board of TVN Discovery Group, said: "From now on, speedway fans will be able to watch the most elite events in their beloved discipline, wherever and whenever they want, on a TV screen, computer, tablet or smartphone.
"All Polish rounds will be televised on the free-to-air nationwide channel TTV, and the entire series will be broadcast on Eurosport Player. We will show absolutely all SGP races, including those from lower-age categories, as well as additional streams, including shots from the paddock and much more."
François Ribeiro, head of Discovery Sports Events, said: "Poland has a rich and successful history in speedway, as well as one of the most passionate fan bases anywhere and we wanted to bring the 2022 season, the first under Discovery Sports Events, to as many fans as possible.
"Securing this partnership with TTV supports our ambition to grow speedway by bringing it to the widest possible audience, maximising engagement and viewing opportunities across the many competitions we will be promoting.
"We welcome the opportunity to work with TTV to ensure fans in Poland can enjoy free-to-air coverage throughout the 2022 season and we look forward to bringing an unprecedented four rounds to Poland this year."
The broadcasts will feature studio content, giving viewers an opportunity to learn the secrets of speedway and deepen their knowledge through in-depth opinions and analysis from experts, as well as backstage materials from the paddock and interviews with the riders.