dock10 appoints Florian Block as R&D lead, AI & immersive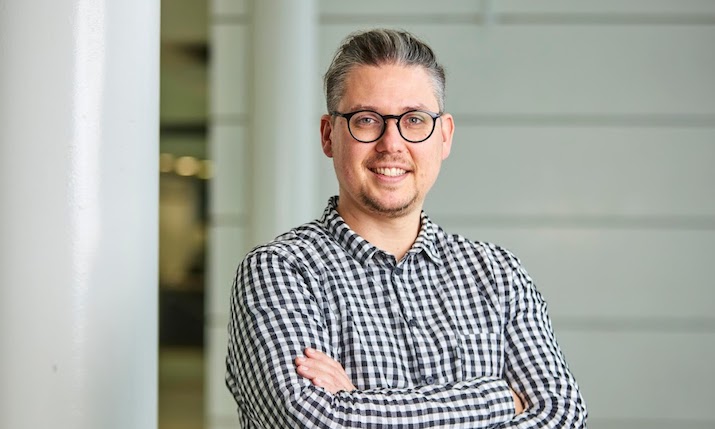 Dr Florian Block has been appointed to the newly created role of R&D lead, AI & immersive at dock10.
Block's appointment will see him work with dock10 to further grow its virtual studios, immersive and interactive media business. Working alongside head of production innovation Richard Wormwell, he will further develop dock10's R&D strategy, delivering custom solutions for multi-camera virtual production, building key relationships with academic centres and expanding the studio's capabilities in immersive and interactive content.
dock10 is a pioneer in the field of virtual studios, helping creative teams to produce many programmes and live events that rely on virtual and interactive technology, including Match of the Day, UEFA Euro 2020, and 2021 Gran Turismo Sport FIA World Championship.
Block has a PhD in Human Computer Interaction from Lancaster University. He subsequently spent five years as a research associate at Harvard University's School of Engineering and Applied Sciences, where he designed and built interactive learning experiences for museums.
At the University of York, he led the formation of the Weavr consortium and held the position of R&D director for a flagship UKRI demonstrator project that focused on AI-driven sports analysis. The project brought together organisations, such as dock10 and ESL UK, to build a tech platform that was designed to provide 'viewers' with live in-game data and story narratives that accelerated engagement and dwell times.
Block said: "I am passionate about taking the latest research and innovation in AI and immersive technology and applying them to real-world environments, in entertainment and education, exploring new ways for audiences to engage, learn and communicate, and to enjoy themselves. I'm delighted to be working with the team at dock10 to help them deliver ground-breaking virtual and interactive content for audiences in the UK and worldwide."
Wormwell said: "We worked with Florian on the Weavr project and were hugely impressed at his determination to push the boundaries of what's possible with virtual, AI and immersive technologies. At dock10, we're having conversations with production companies at a much earlier stage, they want their shows to be more immersive, to include interactive elements and to look very different to heritage studio programmes. Florian's appointment is hugely exciting. His expertise will not only help us further develop the tools and techniques required to deliver ground-breaking content but will also expand the limits of what's currently possible, keeping us at the forefront of virtual production and strengthening dock10's reputation even further."