Dodds, Greig, Oosterop join line-up for [email protected]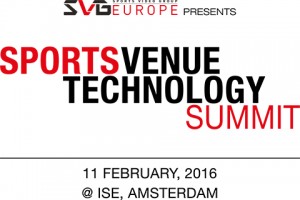 Chris Dodds, The P.A. People MD, CTV OBs Technical Director Hamish Greig and Tim Oosterop, Amsterdam Arena Production Manager will all take part in SVG Europe's Sports Venue Technology Summit @ ISE on February 11 2016. Our Keynote Conversation will feature Auditoria Founder/Director Scott Willsallen talking to Roland Hemming, RH Consulting Principal.
A unique feature of SVTS will be a three part 'Day in the Life of a Stadium', involving The Preparation, The Event and The Aftermath. This multi-part discussion will pepper the Summit, in which a variety of stakeholders typically implicated in the broadcasting of a hypothetical major sports event from an arena or stadium will discuss common challenges and collaborative processes.
For Auditoria, projects over the last decade have encompassed sporting venues, performing arts facilities, educational facilities and houses of worship, as well as involvement in stadium events including multiple Summer Olympic, Winter Olympic, Commonwealth and Regional Games. In this conversation, Scott Willsallen he will reflect on some of his landmark projects, as well as the changing expectations of in-stadium audio.
SVG Europe, in conjunction with RH Consulting, explores a day in the life of the contemporary connected stadium. Topics to be explored include new approaches to fan engagement, AV-IT integration, event preparation, temporary overlay and more.
This event is the successor to the Sport Facility Integration Summit format and once again takes place during Integrated Systems Europe (ISE) – the world's biggest AV, system integration and communication exhibition – on February 11 2016.
Register now for ISE2016! https://www.svgeurope.org/svts-europe-2016/