Dolby 3D promises to transform quality of 3D delivery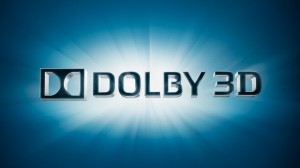 Dolby has made its name in audio, but video services and products are increasingly playing a role in the company's future. The latest? Dolby 3D, a new 3D-encoding and decoding format that was demonstrated at the recent NAB Show and promises to help solve a lot of the image-resolution and picture-quality issues that plague current 3D-delivery systems.
"We've been working with Philips for 18 months on a system that will allow broadcasters and over-the-top service providers to transmit 3D at Full HD quality with low bit rates," says Roland Vlaicu, Dolby, senior director, broadcast video ecosystem. "Everybody broadcasting 3D is using a frame-compatible or top-bottom approach to fit the 3D delivery into an HD broadcast infrastructure but that comes at a cost in quality."
The Dolby system maintains the quality of 3D signals by preserving pixels that are typically "thrown away" when the 3D signal is packaged for delivery in a traditional HD distribution signal. During that process, the left eye, for example, would receive the odd lines of the HD image while the right eye would receive the even lines. But that process often results in an at-home viewing experience that has less-than-HD-quality resolution and less visual punch.
Dolby 3D, says Vlaicu, adds that punch back in, because the preserved pixels and luminance and color-value data are put into an enhancement layer that is sent alongside the video signal. That data signal only requires about 10 percent of the total bandwidth, and, because the signal is a data stream, it can be received by sets that have the Dolby 3D decoding capability and those that don't.
"That way existing decoders can ignore the enhancement layer, and those equipped with the Dolby 3D decoder can recognise the signal," adds Vlaicu.
That backwards compatibility is a major advantage of the system because it will improve the quality of 3D signals with new devices shipped with the Dolby 3D decoder and also improve the viewing experience on millions of devices already in homes via software updates to a set-top box or game console.
The system is compatible with 3D sets that use passive, active, or no glasses and is currently in trials in with operators in Europe and Asia.
"When we first showed it in a private demo last year, people were skeptical that there was a need for full-resolution 3D. But when they see the demo now alongside regular side-by-side 3D, they get it, and they see how the move to full-resolution will help 3D," says Vlaicu. "There are three phases to 3D: one is half frame, two is full resolution, and three is glasses free."
Vlaicu and Dolby see the 3D format as an important means to get to the full-resolution experience without needing twice as much bandwidth. And it will also improve the glasses-free experience.
"The optional viewing zones are usually pretty narrow, and when the viewer gets out of the sweet spot, they see double images or ghosting," explains Vlaicu. "But our algorithm recognises the Full HD picture on the input and then can output it to multiple views."
At the NAB Show, the demonstration using a 4K set resulted in 28 different views, allowing attendees to experience glasses-free 3D at a very wide range of viewing angles and heights.
"We can not only render the 28 angles but also smooth out the transitions between those 28 viewing cones at the same time," adds Vlaicu. "Glasses-free 3D is around the corner, and we have the technology to help."
Dolby is not looking to get into the encoder/decoder-hardware business but instead intends to license out the technology to others. And with global broadcast- and cable-industry bodies currently considering different options for 3D delivery, the hope is that Dolby 3D will be seen as a viable option. If so, look for Dolby 3D to be coming to a chipset near you.