Dolby returns as a Platinum sponsor of SVG Europe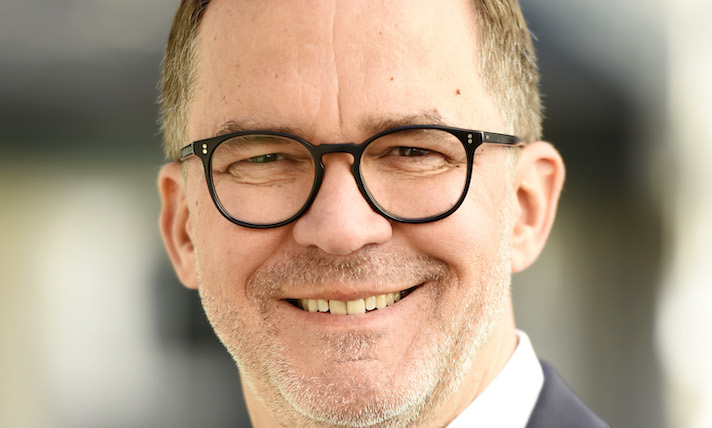 Dolby, best known for its Dolby Atmos and Dolby Vision technologies, has returned as a Platinum sponsor of SVG Europe.
Dolby technologies have been involved in a number of milestone events throughout 2022, including Sky Deutschland creating the first remote production of Dolby Atmos for a top-flight sport's live major host feed in Germany, and Ateme deploying a complete 4K UHD live streaming platform with Dolby Audio for Mola TV in a first for Indonesia.
Earlier in the year, coverage of the Winter Olympics was also enhanced with Dolby technology. Comcast Olympics coverage was provided live in 4K HDR with Dolby Atmos immersive audio in most markets. And, for the first time, X1 customers with compatible devices were able to experience all HDR coverage in Dolby Vision HDR.
On the decision to return as a Platinum sponsor of SVG Europe, Stefan Kramper, director broadcast, operator, content & sports Europe at Dolby Laboratories (pictured), said: "We were very happy to extend the contract with SVG Europe. With Dolby Atmos and Dolby Vision, we have the perfect technologies to transport the best possible live sports experience into living rooms. Thanks to SVG's versatile platforms, such as targeted events across Europe, we can reach the right contacts in the industry and continuously grow the business.
"Dolby Atmos offers the best sound and gives fans the opportunity to experience the stadium atmosphere at home in front of the TV. With Dolby Vision HDR, we offer a unique picture quality with more contrast, colours and depth of field that puts the viewer right in the middle of the action. 2022 was a very successful year for Dolby in live sports, including the launch of regular broadcasts of the Bundesliga's top match of the week in Dolby Atmos on Sky in Germany. In 2023, we would like to build on this success with the help of SVG."