DPG Media launches digital channel with Qvest.Cloud playout
From print to the first 24/7 news channel in Flanders almost overnight: with cloud-based Q.Air playout, based on Qvest Media's multicloud management platform Qvest.Cloud, Belgian media company DPG Media's daily newspaper Het Laatste Nieuws (HLN) has launched its new HLN Live digital channel in record time.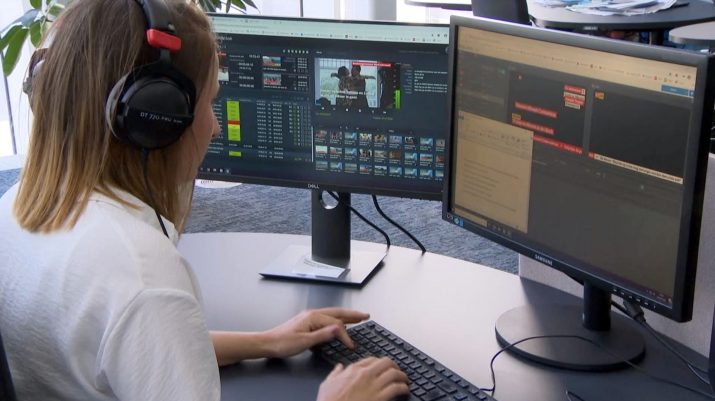 Q.Air is orchestrated with the multicloud management platform Qvest.Cloud and runs on the AWS cloud infrastructure. Q.Air combines cloud applications from various manufacturers for ingest, playout, automation, and graphics in a ready-to-use, expandable package solution that enables the multiformat and multiplatform distribution of video content. Integrated cloud applications of the SaaS solution include HMS Media Solutions' playout automation Makalu, Singular.Live's graphics software Singular and the live video streaming application Wowza. Makalu furthermore supports dynamic ad insertion into live OTT streams and digital broadcasts which helps generate additional advertising revenues for DPG Media.
Video content for HLN Live emerges in close cooperation between HLN's online video team and the news channel VTM Nieuws. Q.Air's cloud functionality significantly facilitates the close collaboration within DPG Media. For example, journalists from different editorial offices can intuitively feed pre-recorded video content and live streams into the new system via a web browser at any time and from anywhere.
"Q.Air provides DPG Media editors with every feature that is needed to report live from current events within a very short time. Content can be managed location-independently and from different users while technical processes are automated and run in the background of the cloud", says Ulrich Voigt, head of design at Qvest Media.
Ingest, transcoding, and proxy creation are fully automated after the content has been uploaded. The subsequent traffic planning and graphics insertion for real-time on-air design of video content is also realised with Q.Air. Ready-to-broadcast content is automatically played out to the according devices and multiple external service providers.