Dugout co-founder Sebastian Gray on diversifying content offerings during lockdown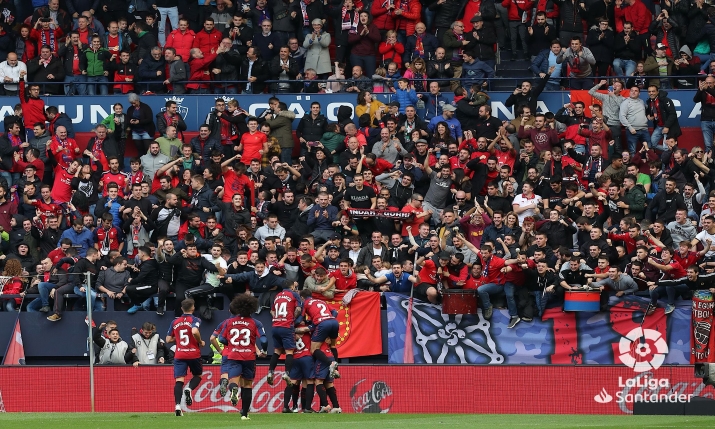 Football publisher Dugout is co-owned by some of the world's largest clubs, including AC Milan, Arsenal, Barcelona, Bayern Munich, Chelsea, Juventus, Liverpool, Manchester City, Paris Saint-Germain and Real Madrid.
While on a regular day Dugout distributes more than 2,500 brand-safe, professional videos a month with more than 1.84 billion views in 2019 across Dugout.com and its network of more than 85 publishers globally, during the COVID-19 pandemic, that content had to change as live sport shut down. SVG Europe spoke to Sebastian Gray, co-founder and senior vice president, Dugout, about how that has worked, and what is next.
What changed at Dugout when the COVID-19 pandemic broke out?
We've always relied on our archive footage – supplied by our 100-plus football club partners – to create entertaining content for fans. At the most fundamental level, what Dugout does didn't change due to the crisis. Nostalgia has always played a key role in strengthening relationships between fans and clubs and fans with each other, which makes the sport so special. We all remember where we were and who we were with for the incredible moments, and our footage gives us the opportunity to relive this and all the feelings from it.
What did change is the schedule we worked to. Previously we shared videos through the Dugout media player based on when matches were played. When live games paused, we had to be more attentive to the changing interests of fans, and adjust production accordingly. We also saw new types of content gaining popularity, as footballers shared their personal 'at-home' moments, such as fitness sessions or cooking segments.
How have your viewing figures changed since the outbreak of the pandemic?
After an initial spike we saw a 37% drop in traffic on publisher websites from March 2020 to April 2020 as news fatigue set in, and the public settled into a more moderate routine of checking news websites than during the peak of the pandemic.
This decline in online traffic has not dented Dugout video viewing figures, which shot up initially when lockdown measures came into force in mid-March 2020 and levels have remained stable since.
How did Dugout work with football clubs to make the best use of existing video content to keep fans engaged, with live games off?
Firstly, we drew on our vast amount of archive footage to create longer-form videos that supplemented deeper editorial stories, tapping into the fact that many fans had more time to engage with this type of content.
We also acknowledged the loss of live matches with content reliving key moments from previous seasons. However, we were very much aware that fans wanted more than highlights reels, and this ties into our second major focus.
We diversified our content offering, bringing to the forefront the stories and features that might normally be a background attraction when live sports are on. This content developed and changed through the lockdown period, charting the impact on players and clubs. So video content of players keeping fit at home was later replaced by footage of teams back in training as restrictions started to lessen.
These behind-the-scenes stories have been highly successful in bringing fans and clubs closer together, and as a result they are likely to remain in content schedules for the longer term.
Will you keep rerunning archive content now that live football games have returned?  
Archive footage has no expiry date because nostalgia is a key part of the football experience. We bond with our team and other fans over the shared experiences that may have happened years ago, and a clip of a particular goal or save can bring those feelings flooding back.
If we keep doing content right – and our viewing figures show we are – fans will keep coming back for more.
What is Dugout doing with its owner-partners to develop content that suits the new reality of football broadcasting?
Our primary focus has been storytelling using the lakes of video content we've barely skimmed the surface of. And this rarely seen, non-pitch footage created a completely new and engaging experience for fans when live games were off.
Now that the live games are back, we're building out our content offering to include live-stream broadcasting of behind-the-scenes footage, which ranges from matchday interviews to training sessions to esports. All of these are geared towards bringing fans closer to the action with new types of experiences, and it has proved popular with the first 30 minutes of live-streaming having delivered over 1,000 hours of total viewing time.