EBU and DPP enter partnership to drive standards and interoperability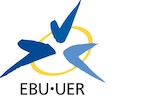 The EBU has entered into a formal partnership with the Digital Production Partnership Ltd (DPP) to drive the development and adoption of open technical standards and ensure interoperability across the media industry.
"Interoperability and open standards are of fundamental importance to public service media," said EBU Director of Technology & Innovation Simon Fell. "We are confident that the partnership between EBU and DPP will help to drive the industry towards consensus around emerging standards, delivering value to all stakeholders."
Under the partnership agreement, the EBU and the DPP will collaborate and share knowledge in order to:
further the definition and implementation of common technical standards and specifications, to the benefit of the global media industry.
define common standards and specifications for programme delivery and exchange.
improve the understanding, and drive the development of, IP technology standards and specifications, file wrappers and metadata, and security.
support international interoperability through the adoption and implementation of open standards, specifications and guidelines.
"The DPP and the EBU both deeply understand the value of collaboration in driving change," says DPP Managing Director, Mark Harrison. "The two organisations have always worked closely, and our latest work together on a new Interoperable Mastering Format for broadcast and online, and on cybersecurity, has emphasised the value of a more formal partnership."
The DPP is a not-for-profit company founded by BBC, ITV and Channel 4 and has an international membership that spans the whole media supply chain.
To mark the start of their partnership, the EBU and DPP will be hosting an IMF Meet-up on the EBU stand (10.F20) at IBC on Saturday, 16th September, 17:45-18:45. For the community of broadcasters, suppliers and manufacturers working on the Interoperable Master Format, the meet-up is an opportunity to network and exchange ideas.