EBU and partners celebrate premium content on World Television Day
The European Broadcasting Union (EBU), the Association of Commercial Television in Europe (ACT) and egta, the association of television and radio sales houses celebrated premium quality content on World Television Day last week.
As part of the annual United Nations initiative, a 30 second-video was shown by EBU Members and other broadcasters on air and online across the globe highlighting the huge amount of premium content that has been watched by millions around the world on television in the past 12 months.
The outstanding quality of TV programmes is reflected in how this proven medium has the unmatched capacity to entertain, inspire and inform viewers, across all platforms.
Television reaches 86% of European citizens every week who watch on average 3 hours and 38 minutes of TV every day. Younger audiences in particular still enjoy nearly 2 hours of TV daily*.
Public service television in particular reaches 64% of Europeans weekly with a quarter of daily TV viewing in Europe on public service channels.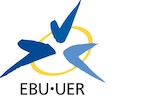 Quality content can incite viewers to broaden their mind and look beyond the everyday life through inspirational shows. It also has the power to entertain and unite scores of people around live programming, such as the recent European Championships and Eurovision Song Contest, which feature in this year's celebration video.
TV continues to inform viewers through in-depth news broadcasts, makes them aware of current societal issues and provides learning through quality children's programming or insightful documentaries.
A clear indicator of how television still makes an impact is the vast amount of money being invested in programmes by broadcasters around the world, both in original content as in the acquisition of shows.
EBU Members in 56 countries invest more than 18.6 billion euros a year creating premium content. 80% of EBU Members' investment in content is allocated to original productions with 88% of their TV output of domestic or EU origin.
In a golden age of drama, EBU Members are directly involved in 73% of all TV fiction titles produced in the EU.
Last year alone the production of TV fiction in the EU alone amounted to about 920 different titles, representing over 16,400 episodes and more than 11,000 hours, according to the European Audiovisual Observatory's latest report.
Members also broadcast on average 24 hours of news per day on their TV channels and are also leading the way in making premium content available on all platforms. 95% of them have a free on-demand video service with 83% simulcasting their full offer of TV channels on their websites.
EBU director general Noel Curran said, ""I think World TV Day is very important. It's important to recognise the continued power, impact and influence that TV has. This year we're celebrating premium content. That's what public service media is all about. Premium, quality content. I think if you look today our Members, public service media organisations, reach 68% of the European population every week.
"We try to provide a diverse range of content, from news, fiction, drama, current affairs, culture. We also try to invest in original content. Our Members are the biggest investors in original content in Europe. And we try to stick to those values of inform, educate and entertain.
"And I think it's important that we continue to do that. People are accessing television programmes in so many different ways now. It isn't just the box in the corner. Television, in all of its many guises and in all of the many ways that it is now consumed and transmitted, has a really strong future. It is changing, we need to change with it, but television is here to stay."