EBU, deltatre enter digital partnership
Digital and broadcast sports specialist deltatre has signed a deal with public service media alliance, European Broadcasting Union (EBU), to act as partners for the delivery of next level digital and TV spors content for the use of sports federations and rights-holders. The partnership aims at offering wider reach for new audiences enhancing the first screen experience as well as the second-screen and direct-to-fans digital channels, through a vast range of new services in a combined turnkey solution.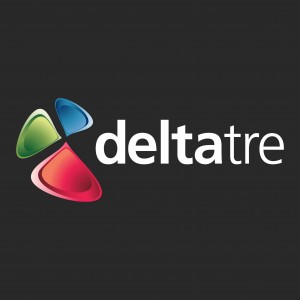 "It is a significant step forward for the sport media industry," says Stefan Kürten, Director of the Sport and Business Department of EBU. "We are thrilled to join forces with deltatre, tap into their extensive sports expertise and, together, leverage sport consumption across all platforms."
The partnership includes delivery of broadcast quality as well as digital content from the venues, leveraging the Eurovision satellite and fibre networks, as well as  making use of cloud-based solutions for secure real-time access, storage and editing. It also includes publication of all digital content (live feed, clips, data and graphics) through cloud origins and APIs and deployment of dedicated private infrastructure at the venue and at the broadcasters' premises (EBU box) to ensure delivery and repository of all live and quasi-live content produced at-venue as well as non-live complementary content from archives and/or other sources. Lastly, it includes innovative direct to fan, white-label digital solutions to deliver more of the content produced on-venue beyond the multilateral production.
"Our successful collaboration with EBU began last August, through the UEFA Next Generation Digital Production and services program, which brings unprecedented new value to fans and broadcasters. We want to expand what we already have done together in football to many other sports," says Gilles Mas, Digital Host Services Director at deltatre.
Ultimately the parties together are positioned to offer innovative services for sports federations and rights-holders broadcasters to enhance the viewing experience of the public on all multi-media platforms through advanced and highly customizable technological solutions.
"Our ability to deliver highly secured feeds, both video and data, as well as our advanced technical infrastructure at both ends of EBU's global  private transmission network, when combined with Deltatre's experience and capabilities in the digital world, provide a service solution that is unique in the marketplace today," says Graham Warren, Director of Network at EBU.