EBU secures rights to PyeongChang 2018 and Tokyo 2020 Paralympic Games
The EBU has secured the rights to the PyeongChang 2018 Paralympic Winter Games and Tokyo 2020 Paralympic Games thanks to a new deal with the International Paralympics Committee (IPC). The EBU has managed the rights to the Paralympic Games for a number of years, working with the Organising Committees until 2012 and with the IPC since 2014. With the support of its free-to-air Members, it has helped raise the profile of the Paralympic movement throughout Europe.
The new deal covers all EBU Member territories with the exclusion of Russia and the UK where Channel 4 already hold the rights in a deal done directly with the IPC.
Paralympic sport is enjoying increasing popularity with millions tuning in to enjoy all the action from the last Summer Games in Rio.
A record 54 EBU Members covered Rio 2016, bringing the sport to huge audiences free-to-air, thanks to the deal between the EBU and the IPC.
25 EBU Members are already committed to broadcasting the upcoming Games in PyeongChang and Tokyo.
Around 400 hours of live programming will be available from PyeongChang 2018 – an increase of 25% on Sochi 2014. It will include exciting new disciplines and snowboarding events for the first time.
The EBU will also be supporting the IPC in ensuring Paralympic sport has a high profile online and on social media platforms to provide all viewers with access to their competing athletes.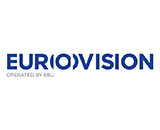 The EBU's business arm, Eurovision Media Services, will be working with the IPC to manage distribution for the Paralympic Games over the Eurovision Global Network, helping simplify broadcast management.
EBU Director or Sport Stefan Kürten said: "There is no better example of the power of sport to unite all groups of society than the Paralympic Games.
"We are proud and delighted to be able to build on our success with reaching the widest possible audience by renewing the partnership between our free-to-air broadcasters and the International Paralympic Committee until 2020."
Andrew Parsons, IPC President, said: "With PyeongChang 2018 fast approaching and Tokyo 2020 on the horizon, we are delighted to announce this agreement with one of our longest serving broadcast partners.
"Thanks to our long lasting partnership with EBU, we have grown the number of European free-to-air broadcasters showing the Paralympic Games and increased the number of viewers.
"We are excited to once again partner with EBU to show the next two editions of the Paralympics."