EBU tech innovation chief Arcidiacono: PSBs need to join forces
At a time when the UK moves ever closer to parting company with the European Union, broadcasters across the continent are being urged to work more closely together than ever before.
"I fervently believe that the only way public service broadcasters can continue to stay relevant in an era of rapid technology change is to join forces," urges Antonio Arcidiacono, the EBU's new director of technology and innovation. "We must use our collective expertise to innovate."
Arcidiacono, who replaced Simon Fell at the beginning of September, highlights the global trends of 5G, artificial intelligence and OTT services as key areas where members might pool resources.
"By combining the efforts of members we can test and benchmark standards, build better product and services," says Arcidiacono. "Collectively, we will be more efficient, decrease duplication and have more of an impact with respect to our audiences."
The EBU is of course not solely comprised of members from the European community. Its 73 members in 56 countries include PSBs in Turkey, Israel, Jordan, Tunisia and the whole of Eastern Europe and Russia. Associate members are drawn from as far afield as Bangladesh, the U.S, South Korea, Japan and New Zealand.
"We see that in order to put AI to work effectively and to unlock its full potential for their organisations, all broadcasters must innovate. If you look at our members, even those with larger resources are only able to devolve a limited number of people to developing AI/ML applications.
"What we are discussing is a way of identifying areas in which broadcasters are working – AI tools for live sports production, for metadata gathering, for archive or the newsroom, for example – and then to get those teams to share research and development. These teams might be two or five people at individual broadcasters but together we can multiply the effort to bring applications to market faster.
"There is some fantastic work being done by broadcasters to solve specific problems and create new services and an enormous amount broadcasters can learn from each other."
One example is speech-to-text. "Very often you find the best solutions for this in terms of AI applications are in American English but that won't necessarily be the best solution for Dutch or German languages," he says. "All our members have decades of archive which they are eager to leverage and they need AI/ML tools to help optimise it because the task is so vast it cannot all be done manually."
At the same time, AI can be used to help broadcasters discern fake from genuine news sources. "To maintain their role as a public service, PSBs need to guarantee that the news they report and disseminate is factually accurate and they could do that by algorithms to help identify news reports which are not necessarily genuine."
The EBU is organising another workshop on the impact of AI on media in the New Year. Among topics on the agenda; Will television sets track a viewer's emotions and tune content to it? In practical terms what is AI? What is the status of the technology in the hype cycle? and what are the pitfalls in terms of security, data protection and ethics?
"Perhaps most importantly, we need a clear understanding of the use cases for AI/ML applications."
Implementation of IP broadcasting
Prior to joining the EBU, Arcidiacono worked as director of innovation, and a member of the management committee, at Eutelsat where he was responsible for launching IP-based satellite services.
He was a founding member of the Digital Video Broadcasting (DVB) project and played a central role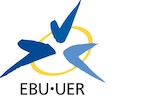 in the convergence between the broadcasting world and the Internet world in the mid 90's with the launch of the DVB-IP set of standards.
It's work he is keen to continue at the EBU which has played a significant role in specifying and benchmarking IP production standards, helping bring the ST 2110 suite into being earlier this year.
"There's still a lot of work to do," warns Arcidiacono. "IP production is still in its early stages for video and while we see lots of activity toward practical implementation it's likely to be three to five years before this enters the mainstream."
The EBU is providing guidance to its members on relevant emerging standards and advising broadcasters on the interoperability of ST-2110-based IP production tools that are being brought to market by vendors.
5G tests with 3GPP
When it comes to IP as a delivery mechanism to consumer platforms, the EBU plans to ramp up its activity in 5G in partnership with the 3GPP.
"While 5G will come on stream next year it will be in very limited areas and applications," says Arcidiacono. "It will be several years before 5G really becomes widespread and in the meantime, broadcasters will be using existing 3G and 4G LTE networks.
"If you try to use a unicast IP infrastructure to deliver a popular media service to millions of people simultaneously you might be able to do it but the cost will likely be prohibitive, plus the infrastructure might not be able to cope with peaks in traffic. That's why we think a combination of broadcast and unicast is best. You also need to be respectful of the law of physics and use the right network for the service."
"The fundamental role of the EBU in terms of technology and innovation is to propose and develop new solutions and to lead as a reference for its introduction"
Arcidiacono points to the European Championships in Berlin last summer during which Italian broadcaster RAI and research group IRT trialled 5G for distribution of public service content.
"The trials showed how mobile technologies deployed on a conventional terrestrial broadcast network infrastructure can be configured to meet specific broadcast requirements, such as free-to-air delivery, wide-area coverage, and cost-efficient distribution to mobile devices," he says.
The IRT demonstration used a combination of unicast and broadcast features, both of which will be inherent in 5G, to simultaneously deliver live TV broadcast as an MPEG-2 transport stream and HbbTV-like services.
RAI, although switching to second-generation DVB technology to deliver full-HD quality for all 13 terrestrial channels by 2022, is also seriously investigating the potential of 5G technologies to serve mobile devices from high broadcast towers.
Beyond the technical aspects of 5G, EBU members are increasingly interested in how 5G networks will be deployed and operated, and how broadcasters' specific requirements can be met.
The EBU project group 5G Deployments is addressing issues related to business arrangements, deployment models, and regulatory conditions for 5G mobile systems.
The EBU has proven its ability time and again to converge the efforts of multiple members but it will only be by continuing to do so that it will achieve anything like the economies of scale of the major pay-TV streaming rivals.
"The fundamental role of the EBU in terms of technology and innovation is to propose and develop new solutions and to lead as a reference for its introduction. For broadcasting, in the broad sense and for PSBs, in particular, this role remains more relevant than ever as the industry progresses."
Before working at Eutelsat, Arcidiacono worked for the European Space Agency and started his career at Telespazio and Selenia Spazio. He has a Doctorate in Electronics & Telecommunications Engineering from the University of Pisa. Arcidiacono is fluent in Italian, English and French.