SportTech 2018: EFL added to speaker line-up for Chelsea FC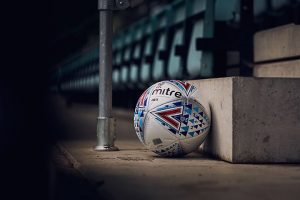 Russell Byrne, the head of digital at the English Football League (EFL), has been added to the speaker line-up for SVG Europe's SportTech 2018 conference.
Byrne will appear as part of a panel discussion called 'Going it Alone: How to Launch Your Own OTT Platform'.
In this session, speakers from different sports, and some key suppliers will discuss the origins of their digital platforms and services; outline the business and production models being adopted; reveal how they got their services live; and make predictions for what the future holds for sports OTT and streaming.
'Going it Alone: How to Launch Your Own OTT Platform' will be moderated by Louis Matignon, Multiplatform Solutions Manager at Eurovision Media Services.
The other confirmed panellists are Tracey Keenan, VP and GM at World Wrestling Entertainment (WWE) UK, Peter Bellamy, Senior VP at NeuLion, and Simon Frost, Head of Marketing & Business Development EMEA for AWS Elemental.
SportTech 2018, which is this year dedicated to OTT and live streaming, will take place at Chelsea FC's Stamford Bridge ground on 30 May 2018.
The deadline for delegate registration is 18 May 2018.