Eleven Sports confirms Belgian football rights deal as Antwerp fall into line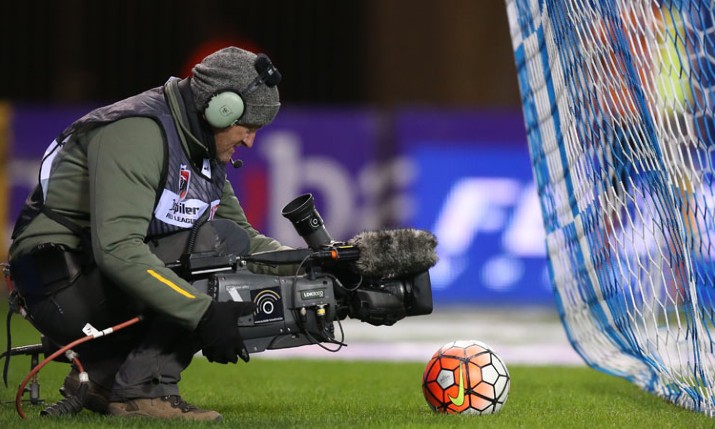 Eleven Sports has secured the rights to show live and exclusive coverage of Belgian domestic football for the next five years after the last remaining club in the negotiation process, Antwerp, signed up to the proposed agreement.
The deal will see Eleven show all the action from the Belgian First Division A, the First Division B, the women's Super League, the Belgian Cup and the Belgian Super Cup from 2020-21 until 2024-25.
The Belgian Pro League's general assembly had originally assigned the media rights to Eleven Sports on 12 February but two clubs, Gent and Antwerp, objected, because of "the choice for the rights holder and out of dissatisfaction with the distribution key."
Gent signed up on 17 February with Antwerp falling into line on 13 March.
The agreement with Antwerp does not change the definition of the G5, the Pro League said, but it does include new performance-related revenue opportunities.
The G5 clubs are the five teams that have obtained the best results over the last five seasons.
Marc Watson, the executive chairman of the Eleven Sports Group, discussing the deal and referencing the Covid-19 crisis, said: "In these uncertain times, we are pleased to have some positive news to share with Belgian football fans. This is the first time Eleven has secured the domestic rights to one of European football's major leagues. It is a milestone moment for the progress of our group and testament to the quality of our team and the fan-centric platform that we have built up in Belgium since 2015.
"It is also thanks to the fantastic support we have received from our local partners. We are dedicated to continuing to work through these current challenges to bring the best content possible to our fans around the world."
Eleven's channels are distributed by Belgian TV operators to over 750,000 homes across the country. Viewers also watch via OTT and social.
Eleven's Belgium football hub will be dedicated to the domestic game 24 hours a day, 7 days a week, it said.
The Pro League hopes that the exclusivity granted to Eleven Sports will help it to further develop all its competitions and thus increase the attractiveness of Belgian football in the media and among the fans.
Guillaume Collard, the managing director of Eleven Sports Belgium and Luxembourg and the Group's head of acquisitions, added: "We are committed to delivering the best possible experience to fans, clubs and the Pro League, and playing our part in growing the Belgian game. We would like to thank the Pro League and the clubs for the efforts they have made over the past few weeks to bring everyone together around our ambitious project, in these difficult times ."
Eleven Sports' portfolio of football rights in Belgium currently includes LaLiga, Bundesliga, Serie A and the FA Cup.