Eleven Sports to show La Liga and Serie A matches for free on Facebook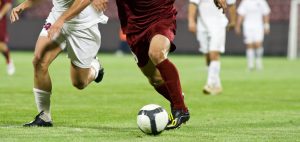 Eleven Sports has forged a partnership with Facebook that will see the social media platform become Eleven's free-to-air (FTA) partner in the UK and Ireland.
As part of the agreement, at least one match per week from both La Liga and Serie A will be shown live and free of charge on Eleven Sports' UK Facebook Page. A selection of games from the other top-flight football leagues available on Eleven Sports will also be shown on Facebook across the season.
Eleven will also show the first two rounds of the 2018 PGA Championship in full, live on Facebook in the UK and Ireland.
In-game highlights and clips, weekly review shows, and other socially-led content will also be published on Facebook as the OTT operator looks to "drive interaction and engagement among the legions of sports fans in the UK and Ireland."
Eleven Sports group managing director Danny Menken said: "By making Facebook our free-to-air partner, we are giving our leading content centre stage projection, opening it up to new and diverse audiences, and confirming again our innovative leadership in the global sports media industry
"In all our global markets we want to be where the fans are. We aim to serve fan communities and develop interaction and engagement around our content while ensuring we are always accessible and easy to reach. Our unique free-to-air partnership with Facebook helps us to do this as part of our fresh and contemporary approach to distribution."
Rhys Beer, Facebook Live Sports Programming Lead, EMEA added: "This partnership reflects our commitment to helping broadcasters reach new audiences, build their brands and deliver a great viewing experience for sports fans on Facebook."
Eleven Sports snapped up the UK and Ireland rights to La Liga in May. In July, the company announced a strategic partnership with IMG for the launch of two new sports channels and a deal to show Serie A.
Eleven Sports will launch ahead of the PGA Championship which takes place 9-12 August.