EMG appoints new group CEO to continue "ambitious transformation strategy"
Current co-CEOs Patrick van den Berg and François-Charles Bideaux to step down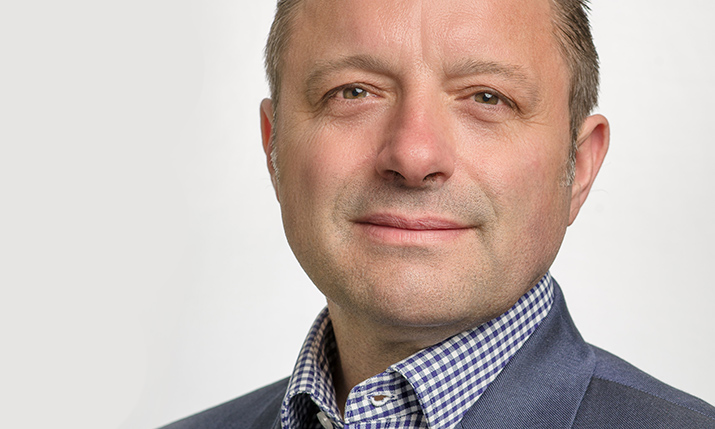 The broadcast facilities and media solutions group EMG has appointed former IYUNO Media Group chief executive Shaun Gregory as its new group chief executive, replacing current co-CEOs Patrick van den Berg and François-Charles Bideaux.
Gregory, who starts next week, has more than 30 years of experience in media, telecommunications and broadcasting and has worked for various companies including Exterion Media, Telefonica and Emap.
Most recently, Gregory was CEO of the media localisation company IYUNO Media Group (formerly BTI Studios) which spans 46 countries and 88 language types, servicing the entertainment brands including Netflix and Disney.
He will succeed co-CEO Patrick van den Berg who after 15 years serving in various leadership positions at EMG will take on a new professional challenge while co-CEO François-Charles Bideaux will become an advisor to the CEO and EMG board focussing on specific areas such as sales, technology and M&A.
Under Gregory's leadership, EMG will continue the development of its ambitious transformation strategy, the company said.
Van den Berg commented: "After my 15 years in different leadership positions within EMG and finally as co-CEO, it is important for me that a seasoned executive with a broad and international experience takes over as CEO. Given Shaun's background, I am confident that he will lead EMG into future successes."
"It's not just about innovation, it's also about taking a very customer-centric approach to everything we do, and that's one thing that EMG is all about."
"I would like to take this opportunity to thank everybody at EMG as well as our founders and investors, for everything we realised and for the group we built together, continued Van den Berg. "It has been a great adventure and although it is time for me to take on a new professional challenge, I will surely keep on following the amazing company which is EMG."
Gregory himself added: "I'm excited to be joining the EMG Team, and can't wait to continue the great work that's been going on there. I see these as pivotal moments in the broadcasting and live events industry. As the world returns to normality, the appetite for what EMG delivers to people around the globe will become ever more important.
"EMG have played an acute role in getting people through the challenges of the pandemic, delivering some of the world's most prestigious sporting events. As we look forward to happier times, I'm thrilled to be part of a new growth story and delivering the raw emotions and experiences to audiences around the world."
He added: "The industry will need to innovate with new technological solutions, and EMG are already leading the way. Our customers and partners will have changing needs, as the landscape develops, and I'm looking forward to us being ahead of the curve. It's not just about innovation, it's also about taking a very 'customer-centric' approach to everything we do, and that's one thing that EMG is all about – great customer service, innovation and ultimately a world-class delivery. I'm very proud to be joining the Team, and providing the Leadership for the next chapter"
Gregory has also served as a non-Executive Director of both listed and private equity-backed companies. He also serves on the Childline Board (NSPCC) and the Advisory Board for The Sheffield Children's Hospital. He is originally from Yorkshire in the UK, has two daughters and currently lives in London.
---