EMG CTO Bevan Gibson predicts continuing disruption as OB industry adapts to a new era
Bevan Gibson this month took up the reins as chief technology officer (CTO) at Euro Media Group (EMG), replacing outgoing CTO Ronald Meyvisch. Gibson heads EMG's technology strategy and will lead several of the company's critical future-focused technological concepts.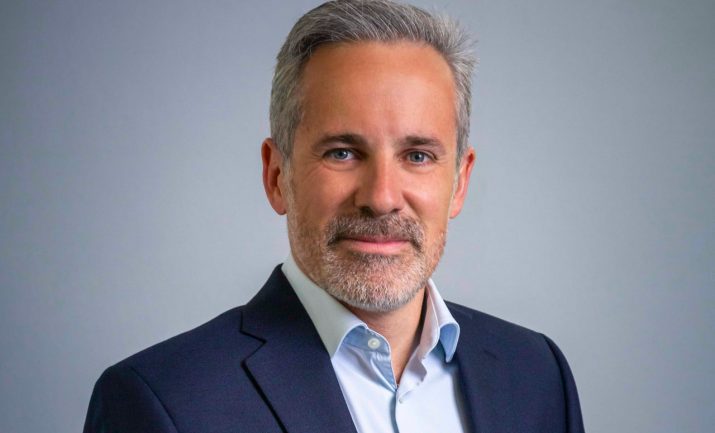 For the past six years, Gibson worked as CTO for ITN where he managed a team of over 100 people. Among his highlights is the World Athletics Championships in Doha where he was responsible for host broadcast technical operations, working closely with World Athletics and rights-holding broadcasters.
Previously, he was responsible for the operational aspects and technology strategy of Sky Creative, part of Sky, following a broad strategic role within Sky's broadcast Technology Team. Before joining BSkyB in 2003, he worked as engineering support manager at Orad, the real-time 3D graphics hardware and software company that was bought and absorbed by Avid.
Prior to his time at Orad, he worked for the host broadcast at the Sydney Olympic Games, having started his career at the Seven Network in Australia.
Bevan when you first learned of the opportunity to become EMG CTO, what was your reaction? How did you view this opportunity and the challenge ahead?
I was very excited to be appointed the CTO at EMG. For many years I've always loved working as part of the broadcast facilities industry and couldn't wait to get started in this new role with EMG.
The industry has been going through a significant amount of change already in the past few years, which has only been accelerated during the COVID-19 period. The challenge as I see it is how to better utilise our people and infrastructure across the entire group, whilst continuing to provide a world-class service to our clients.
In the time between the announcement of your appointment as EMG CTO in mid-May — just as the Bundesliga was about to become the first major league in Europe to go back on the air with Project Re-Start – to now as you come on-board, the live sports production world has been turned completely on its head due to this global pandemic. What a time to take up the reins as CTO!
It's a fantastic time to take up the reins! Across the whole industry we have seen change in the last seven-plus months unlike anything we have seen before, at an incredible pace.
Quite often systems and infrastructure development leads the way in the art of the possible, and the challenge was gaining the confidence of production and operational teams. As we all know, remaining operational, or becoming operational again since March has required all parts of the industry to think differently, and in some circumstances take steps that would have otherwise unthinkable within such a condensed timescale.
I recall standing in the humming MCR in the OB compound the day of the 2016 UEFA Champions League Final at the San Siro in Milan with previous EMG CTO Ronald Meyvisch – when he said it was necessary to completely re-think the way that technology was deployed for large-scale live sports event productions like that. I remember looking at him and really not being sure what he meant by that. But now, just over four years later, EMG has launched the diPloy modular standardised IP platform. Coming into EMG now, at the time of launch, how do you view the launch of diPloy and the key technological drivers behind it?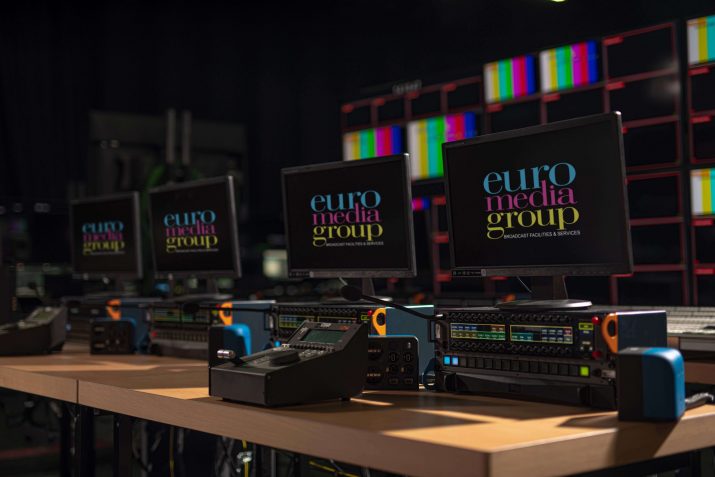 Firstly, I want to give credit to Ronald and the larger team behind diPloy. I've had the opportunity to review the system in detail, and I truly believe the thinking behind this system is revolutionary.
From what I've seen, the modular design of the system keeps it very simple, and easy to deploy. It's the little touches that make all the difference, even aside from the technology involved, the way that the equipment racks stack together in this system show that it has been designed by a team who have bundles of operational experience and understand the impact that this level of detail has on the overall success of an event.
I've been involved in several large-scale live sports events before, and the first thing that comes to mind when seeing the diPloy system is how effortless it would be to use such a system for a major event.
Aside from simplicity, another key advantage of diPloy is the flexibility that such a system brings. I truly believe this will be a game-changer, not only in major large-scale sporting events, but in the continued expansion of EMG's Remote Operations Centres (ROCs) in the weeks and months ahead.
Do you think the way sports TV events are being produced technologically now in this pandemic era, with the cloud-based off-premises approach that has rapidly evolved, really is the 'new normal' for production? 
I'm not sure if this is the 'new normal' but more of a continued evolution in off-prem facilities, and the evolution is not yet complete. The only difference recently is the speed at which this has been adopted for tier 1 events.
Many organisations across the world have been working on the development of off-prem solutions for several years now, naturally starting with this approach on smaller events. What I believe we have seen recently is the adoption of these solutions into the mainstream, at speed, in order to cope with the challenges thrown at the industry as a result of the global pandemic.
You've seen some major technology waves and disruptions during your career across Sky and ITN. Has there ever been anything to compare with the era of disruption we currently face?
I don't think anything I've experienced in my career compares to what we are facing as an industry today! The level of change is significant, not only for systems, but in the required skill sets of our technology and operational teams.
IP systems have been coming for a long time now, and we are now seeing the real benefits of what can be achieved using systems like these. I believe that the levels of disruption will continue over the next few years as production teams explore the full benefits of what IP-based infrastructure can do for them. What we have seen now is only the beginning…
In the press release announcing your appointment it said you would 'take the lead in implementing connectivity solutions' when you arrived. Can you expand on where EMG might be going in terms of connectivity?
EMG is continuing to expand, as I'm sure you have seen with our most recent acquisitions in Italy. Connectivity will be a key part of ensuring the success of our ROCs across the group. Being able to better utilise our teams and infrastructure throughout the group will enable us to provide a more reliable, sustainable and cost-effective service to all our clients.
Among all the challenges and responsibilities you are taking on as CTO, where does environmental sustainability rank? How important is environmental efficiency now, for the future?
Environmental efficiency is an incredibly important topic. Steps that we take now will have a tremendous impact our industry has on the planet in the future. Being sustainable is one of the key drivers as we move forward in the expansion of our ROCs.
As a group, historically we have shipped people and infrastructure for many years to cover the biggest events in the world. The expansion of our ROCs has allowed us to centralise some production operations, hopefully meaning that staff work closer to where they live, requiring less transportation, and we are also beginning to reduce the amount of equipment that is moved around on a weekly basis.
How important is training and apprenticeship at this time? We need to bring more young people into the industry, as well as re-training 'legacy broadcast' operations and engineering staff in IP-based production… 
The continued development of staff, and the ability to encourage young people to join our industry is more important than ever. There is more competition from other industries, which are looking to attract school leavers into their specialised fields, and as an industry we need to ensure that the broadcast industry remains attractive.
We are in a crossover phase, where 'legacy broadcast' teams are having to become familiar with IP-based systems, and IT-centric operators need to learn the real-time demands of the broadcast world. The industry as a whole needs to work together ensuring that the pipeline of apprentices continues to come into our industry, and we work together in re-skilling ops and engineering staff so they are just as familiar with IP-based systems as they are with SDI.
Certainly a major recent event during your time at ITN was the World Athletics Championship in Doha last September where you and your team were responsible for host broadcast technical operations. Events like this are a great background to putting strategies and planning in place for the delivery of the biggest sporting events around the world with EMG?
The World Athletics Championships in Doha last year was a fantastic experience all round, with a mix of facilities from UHD-HDR on the outside races, through to 11 control rooms of HD at the main stadium. Working on events such as this has given me a great base for what works well at scale, and what could be improved for next time.
Clearly the amount of expertise and infrastructure required for events such as these are huge, and any opportunity to simplify operations would be welcome. Steps that EMG have taken already with the development of the diPloy system will immediately simplify builds for events like the World Athletics Championships in Doha, and also for those events that are even bigger.