EMG Group promotes Peter Bates to UK CEO and group strategy director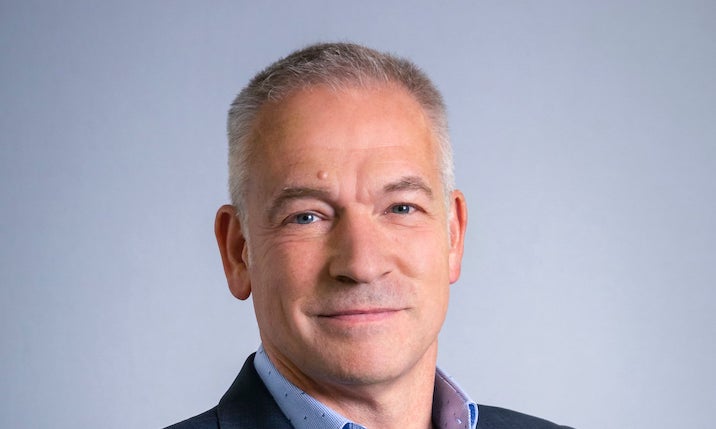 Peter Bates has been named UK CEO and group strategy director at EMG Group.
In this newly created role, Bates will be central to developing EMG Group's strategy and guiding the global leadership team through the transformation the business is undergoing. His new role will also comprise leading on group and country strategies, new market entry and acquisitions, and also seeking out opportunities for business growth. Bates will be working closely with EMG Group CEO Shaun Gregory and the leadership team on EMG Group's three-year transformation plan.
Bates joined Telegenic in 1985 as a runner, one of only seven staff at that time. He was subsequently promoted to OB editor, before being appointed CEO of Telegenic in 2004, having joined forces with Terry James to complete a management buyout. Bates and James steered Telegenic's progression, establishing it as a market leader and an innovator over two decades of change. During that period, the business grew from £7 million of annualised turnover to over £30 million, leveraging the move to HD, 3D and later UHD.
Telegenic joined the EMG Group in 2019. The business is now entering a period of transformation to create a truly global company.
Gregory said: "I'm personally thrilled that Peter has accepted our offer of this new role, primarily because the group will benefit enormously from his experience. High-quality strategic direction is critically important as we transition into a group. Peter will guide us as we look at new markets and an extended product portfolio. This change also provides a fantastic opportunity for the UK leadership team to become more involved with the integration work, particularly around the positioning and launch of EMG in the UK. That change comes at absolutely the right time, as we embark on the remote and extended products journey. These are extremely exciting times."
Bates said: "The market is changing rapidly and I'm excited at the growth opportunities that will no doubt present themselves. EMG has a comprehensive and diverse range of services, backed up by world-class talent, so is uniquely positioned to grow. Leading on those strategies, and working with the global leadership team, is giving me a fresh challenge that I am really looking forward to. It's also yet another change where we're integrating the countries with group-wide responsibilities, which helps us operate more effectively and efficiently."