EMG Italy's Francesco Donato on mergers, remote production and working with Lega Serie A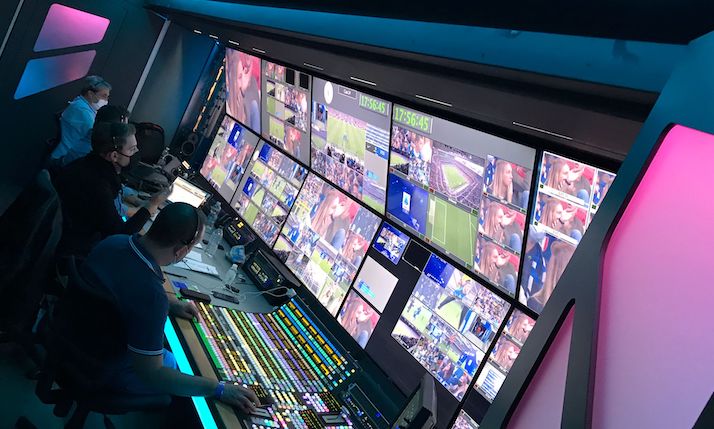 The completion of the merger between Italy's 3Zero2 TV, Global Production and Netco Sports was officially announced on 31 January, resulting in the creation of a new brand, EMG Italy.
Francesco Donato, chief technology officer, discusses the technologies and capabilities within the new company and shares some recent project implementations.
Tell us about the plans for EMG Italy
EMG Italy intends to consolidate the technological innovation already undertaken to achieve a rationalisation of all production processes based on reference technologies and professionalism at the highest level.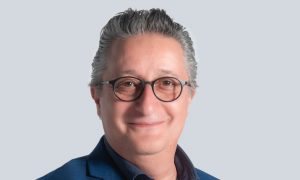 The results of our commitment are already visible with our customers such as Lega Serie A, Dazn and Sunset+Vine for Amazon Prime Video. For all of these we are working to guarantee services with a complex profile, with the aim of guaranteeing top quality results, not only on a technical level but also at a product level.
To achieve these objectives, we have put into practice a solid strategy of sharing resources so we can always make the best technological choices.
EMG Italy is working with Lega Serie A to deliver live sports graphics. What does this involve?
EMG Italy has been packaging graphics services for many years in a remote production environment. We have designed and built a new IBC production centre in Lissone, integrating its system architecture to work in perfect harmony with the other partners that contribute to the production chain of the Lega Serie A product. This was possible thanks to our experience in the field of remote production.
In essence, this project has offered us the opportunity to enrich the television product, increasing the quality of our service both in terms of offer and in the processing of statistical data and related publication.
Thanks to the IBC in Lissone, national graphics have also been centralised in this ultra-modern production centre, where we have implemented the workflow already used for international events. All the activities relating to Serie A are now housed in a single building and under a common infrastructure.
There are also three OB units used for Serie A, capable of services in UHD SDR/HDR.
What challenges did you face when moving to UHD delivery and has this led to any other technical advances?
We have set ourselves the goal of migrating from the interlaced standard to progressive, and as a direct consequence we have also structured ourselves to deliver our services in UHD SDR/HDR.
Issues relating to the impact of this on the entire content creation and production chain have been addressed. By reviewing all the process components involved, I would say that we have really retraced every single step end to end.
The transformation of the entire production chain has resulted in a tangible increase in quality and management, as shown by a series of tests and comparisons carried out by EMG Italy, EI Towers [which owns and manages the main Italian network for the transmission of the TV signal] and Lega Serie A.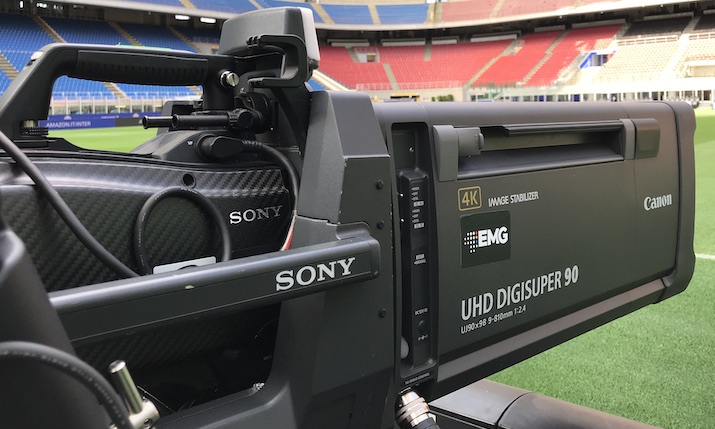 The results have certainly generated a qualitative improvement, but above all the new workflow has resulted in full compatibility with all digital publishing platforms.
The transformation of EMG Italy's processes also impacted the technical equipment in our mobile vehicles and in the production centres. The transition to remote production has made it possible to establish more linear but no less complex processes, and it is fair to point out that the new shooting setup has also been heavily updated.
It should also be said that, together with the digital transformation, the evolution of shooting techniques in UHD and SDR/HDR, and therefore also the facilities that host sporting events, have also been adapted to guarantee a visible and appreciable result by the end user.
Along with this we have gone through a change in terms of communication management between the parties involved in the production process: this was one of our objectives to arrive at what today we can define as a harmonised and organised environment, at all levels and functions.