Environment, sustainability and sport: Extreme E and the WaterBear Network platform
Using passionate sports fans to help NGOs save the planet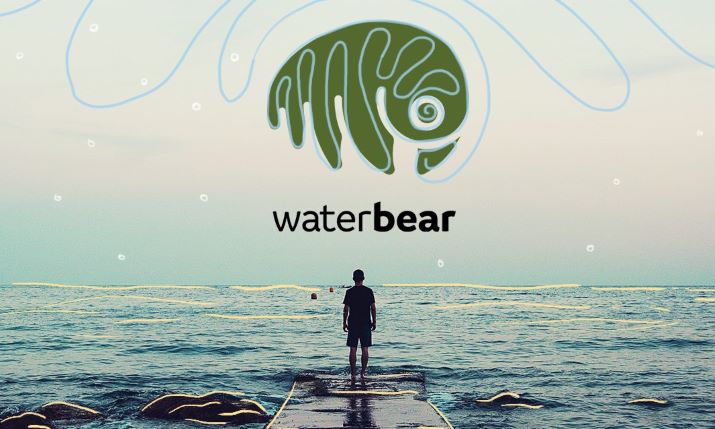 Launching in late November, WaterBear Network is an environmentally-focused, innovative mobile app and digital platform that intends to empower its audience to turn intention into action.
With original content and curated documentaries inspired by the United Nations Sustainable Development Goals, WaterBear aims to engage millions in the creation of a new, sustainable and just future for everyone.
It recently announced a content partnership with Extreme E, the new electric off-road racing series. Extreme E will have its own bespoke branded environment on WaterBear through which WaterBear members will be able to watch Extreme E's content and the stories behind the organisation.
Impact of sports communities
Speaking to SVG Europe, Sam Sutaria, head of strategy at WaterBear Network, says: "We're really interested in the impact potential of sports and how we can mobilise those communities to really get involved in some of the stories and campaigns and organisations we support.
"We're working with some amazing NGOs, from Greenpeace to WWF, and we think there's a really lovely community collaboration potential with sport. We are interested in collaborating more with the sports industry, sector and community around the world."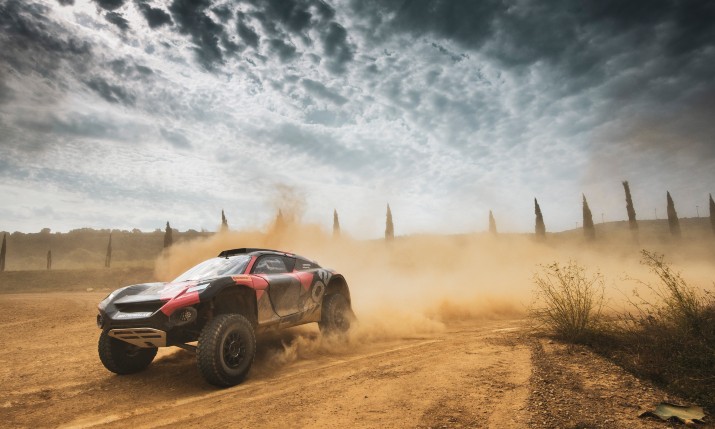 WaterBear is going to be licensing content from Extreme E and showcasing that on the platform, as well as creating some original content production over the next year, Sutaria says.
Extreme E's content on the platform will range from shows such as, How to Build a Racing Car, which follows the journey around the world as Extreme E's engineers construct a cutting edge all-electric off roader, before putting it through its paces with the world's fastest drivers, and The Best of Extreme E, which follows the visionary team as they travel from the depths of the Amazon rainforest to Senegal's West African coastline, via the frozen Arctic ice sheet, exploring the best moments along the way.
Mutually interested audiences
WaterBear is speaking to a very broad audience, particularly semi-woke, semi-environmentally conscious viewers who are starting to become engaged with sustainability and related areas around the world. The digitally engaged next generation are the key target audience, which is, Sutaria says, often skewed from its partner NGOs' more familiar market which tends to be an older demographic. This is an added attraction for the NGO's, who are keen to attract a new audience of supporters for their work.
Extreme E plays directly into this circle of interest for the NGOs, explains Sutaria. "We love partnerships with people like Extreme E because what we can do is use our platform and use the mutual interest of engaged audiences on their side and our side to actually drive further impact.
"Sport is the biggest community in the world and we're really excited about the potential of working with Extreme E to mobilise their audiences for further impact and actually start to tell stories that resonate with both those sports fans who are also interested in environmental and sustainability issues. Extreme E really sit at the intersection of that and our partnership is going to really explore how we do that together."
Commenting in further sports-focused partnerships, he adds: "We have a couple of other irons in the fire in the sports arena at the moment, but I can't say too much about that yet."
Taking direct action
The ability to take direct action through the platform is a key USP for WaterBear, says Sutaria. The WaterBear Connect feature is an interactive timeline that sits on top of content and allows people to take action while they watch.
Comments Sutaria: "We're trying to shorten the action gap, as we say. So when people are watching stuff they become emotionally engaged and really want to do something, and we give them the tools then and there, at their fingertips."
Also on the platform is a 'take action' environment alongside the content environment, which will enable viewers to, "dive straight into projects and stories, campaigns, and actually do stuff, whether that's booking an amazing sustainable travel experience or buy sustainable products," Sutaria notes.
On the vision for WaterBear Network, which will offer free membership via the mobile app, Sutaria comments: "We are going to be the first interactive video platform dedicated to our planet. We bring three core pillars together: we bring an inspirational library of content; we then have this amazing global network of purpose-driven partners, over 75 non-profits that are part of the network and will have branded environments on the platform; and the third is the application technology itself, so we're an interactive stream that allows the content in pillar one to be directly linked to pillar two, which is the amazing partners that we work with.
"There are three levels of partnership," Sutaria goes on. "One is the non-profit partners and we really try to help them with their storytelling, so we find stories, produce and distribute content on behalf of our lovely NGO partners, for free; it's very much a co-production, we work in partnership with those NGOs.
"Then we also have a range of strategic partners; these are film festivals, companies like Extreme E, news platforms and media partnerships. Then we have a small select group of corporate partners that are joining the network as founding partners. I can't reveal who they are as yet, but there's very exciting household names coming on board."
On the latter group, WaterBear Network is working on two levels. On production, it is working with corporate partners on content, creating inspirational storytelling on sustainability from the front line rather than straight up advertising. It is also a home for their purpose-led content, the behind the scenes content covering what these corporate partners do outside of their day to day business.
Bespoke platform for amazing stories
The idea behind WaterBear has a been a long time in development. Ellen Windemuth, CEO, WaterBear Network, has worked for almost 30 years in the factual documentary space, which she also distributed from her former company, Off the Fence which she established in 1994 and sold to ZDFenterprises, the private equity arm of German public broadcaster, ZDF, in early 2019.
On the sale of Off the Fence, Sutaria commented: "Throughout that process and in the final years of her life at Off the Fence, Ellen was really looking for a place to create a bespoke platform for these amazing stories, and to support all these amazing non-profits that she worked with for many years. So together as a management team the last 18 months to two years we have pulled together the WaterBear vision and delivered the strategy that you can see in our materials when we launch."
Waterbear Network is backed by a pioneering group of impact-focussed investors, led by Windemuth, alongside ZDF Enterprises and Off the Fence.
The WaterBear team in Amsterdam are producing feature-length documentaries, of which Windemuth is the executive producer. Then there is a slate of WaterBear Originals, short form, character-led mini documentaries, produced inhouse. There is also a series called WaterBear Impact, which are short films created for the platform's NGO partners, plugging the skills and funding gap often seen at these organisations, and getting their stories out. And finally, licensed documentaries, hosted live events, and more, such as Extreme E.
Ali Russell, chief marketing officer at Extreme E, comments: "Extreme E is more than just a motorsport. Our goal is to take audiences on a thrilling and inspiring journey to the frontlines of the climate crisis, to shine a spotlight on the greatest issues facing our planet, and use these stunning locations as a canvas for impactful storytelling which causes each and every one of us to consider our actions and behaviours more carefully.
"Our mission fully aligns with the Waterbear Network's goal to be the go-to entertainment platform for purpose driven content, which makes this a perfect content partnership. We can't wait to get started and help inspire positive impact, together."
The app will be available in all English-speaking markets from late November. WaterBear has been approached with offers of localisation deals, which it will move onto once it has launched.
To stay in the loop with WaterBear Network, sign up here.