ESL and Drone Champions League deliver virtual drone racing with Ross Video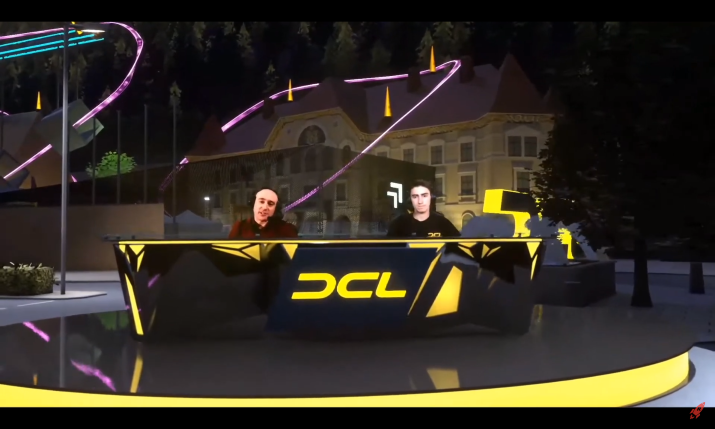 Esports company ESL recently worked with the Drone Champions League (DCL) to convert a planned series of in-person league events to an entirely virtual format, with both competitors and talent located remotely.
To help support and deliver the event, Rocket Surgery Virtual Productions (RSVP), Ross Video's dedicated virtual productions division, was challenged to convert the physical in-venue DCL world into an eye-catching virtual studio set to be used throughout the broadcast.
Voyager, the latest graphics rendering solution from Ross, and the Ross UX virtual solutions control software gave ESL the ability to show as many as six live inputs in the virtual set at any time. ESL also chose the XPression graphics platform for scoreboard/character generation, and the Ross DashBoard platform for full system control.
The main production hub was located at ESL's facility in Katowice, Poland, and RSVP supported the two-day event via home offices in the US. The RSVP team was able to remotely configure the Voyager systems, build virtual Trackless Camera moves, refine talent keyers and even design the Streamdeck layout for the Technical Director in Poland to trigger. The end result was a series of seamless transitions from the drone races to the on-set talent without ever leaving the game world.
"Rocket Surgery, Ross Creative & Professional Services, is very excited to be partnering with ESL and the Drone Champions League to produce these landmark virtual events," said Jim Doyle, director of creative services at Ross Video. "Leveraging the expertise of Simon's team at ESL has been an exciting partnership. We've worked together to harness the power of Voyager, which is based on the Unreal engine from Epic Games, and Voyager enables us to offer the most dynamic virtual production solutions available in the world today."
"We are honored to be working with such professional partners to ensure our 2020 racing season goes ahead, albeit virtually. Each environment in DCL – The Game takes up to 2,000 hours to build and Ross RSVP has created a virtual studio set that works seamlessly with these environments and our racetracks. We're engaging with our fans in a way we never have before," said Mike Hoehsl, CEO of DCL.