Esports Uncovered: More speakers added, last chance to register for 31 March event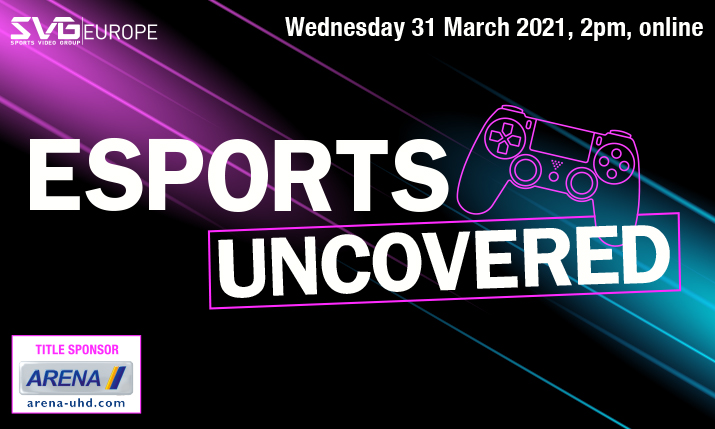 NCompass International and Boombox Group are among the companies to have been added to the programme for Esports Uncovered, sponsored by Arena, which takes place at 2pm (UK time) on Wednesday 31 March.
Derek Woods, VP of Gaming and Digital Experience at NCompass International and Veronique Lou, Co-ordinating Producer at the Boombox Group will join Matthew Webster, Broadcast Technical Specialist at Ross Production Services, to discuss the remotely produced coverage of this weekend's Magic: The Gathering Kaldhaim Championship (26-28 March 2021).
Also new to the programme is Natacha Jones, an experienced esports producer and creative director at Nuel, the UK university esports tournament provider, who will be focusing on women in esports, both gamers and production.
FIFA director of efootball and gaming Christian Volk will be the keynote interview, in conversation with SVG Editorial Director Ken Kerschbaumer.
The other confirmed speakers include Andrew Lane, Director of Broadcast & Production at FaceIt, Nicolas Estrup, VP of Product at BLAST and Simon Eicher, Senior Global Manager Procurement and Executive Producer Special Events at ESL Gaming.
They will be taking part in a panel discussion that will cover how the pandemic is reshaping their production philosophy and outline what's on their production and technology roadmaps for 2021.
Other sessions include an in-depth look at the esports market with IABM Head of Knowledge Lorenzo Zanni, a deep dive into a major esports project from the last 12 months and a look at the latest technology innovations in esports production.
Esports Uncovered takes place online on 31 March 2021. For more information and to register visit: Esports Uncovered.