Esports Uncovered: Watch the panels, case studies and interviews on-demand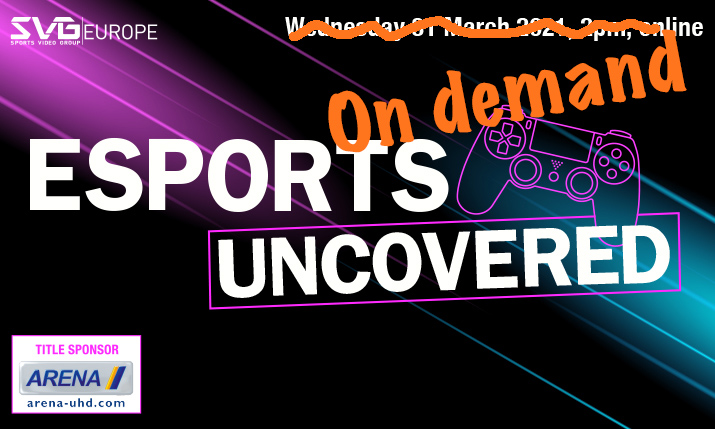 Recorded sessions from last week's Esports Uncovered online event are now available to watch on-demand. Viewing is free but registration is required. Highlights include FIFA director of efootball and gaming Christian Volk in conversation with SVG Editorial Director Ken Kerschbaumer.
Andrew Lane, Director of Broadcast & Production at FaceIt, Nicolas Estrup, VP of Product at BLAST and Simon Eicher, Senior Global Manager Procurement and Executive Producer Special Events at ESL Gaming also feature in a panel discussion that covers how the pandemic is reshaping their production philosophy and what's on their production and technology roadmaps for 2021.
Other sessions include an in-depth look at the esports market with IABM Head of Knowledge Lorenzo Zanni and a fireside chat with Natacha Jones, an experienced esports producer and creative director at Nuel, the UK university esports tournament provider, focusing on women in esports, both gamers and production.
To register to view the content go to: https://sferainteractive.wufoo.com/forms/svg-europe-esports-uncovered-2021-online-on-demand/
Esports Uncovered, sponsored by Arena, took place online on 31 March 2021.