European Championships a major milestone as Marco Tinnirello takes CEO chair at EMS
Following the successful outcome of the inaugural European Championships earlier this month, new EMS CEO Marco Tinnirello engaged in a Q&A with SVG Europe.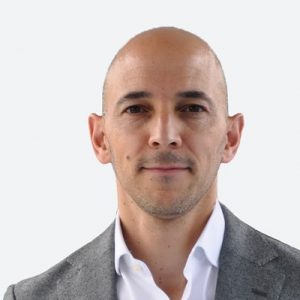 As CEO of Eurovision Media Services — which provided the host broadcast operation for the major event in Berlin and Glasgow — Tinnirello sets the direction and leads all parts of the business, including regional divisions in Asia-Pacific, the Middle East and North America. Prior to joining EMS, Tinnirello was managing director, APAC & EMEA, for Encompass Digital Media.
Previously, he spent eight years at Arqiva holding domestic and international executive positions, including head of sales for Digital Cinema, head of service management and general manager for Playout and Network Services. He also spent seven years at Globecast.
What attracted you to the position of CEO at Eurovision Media Services?
First and foremost, its reputation. The media industry continues to see an unprecedented amount of change and the EMS' track record of managing more than 100,000 hours of high profile sport, news and entertainment events around the world each year is exceptional.
Secondly, as part of the EBU, EMS has a unique position on the market. Our access to the largest association of public service media organisations gives us a better understanding of our clients so that we can develop better media services to meet their needs.
Finally, the team. You simply can't deliver top quality services time and time again without having a reliable team with great skills.
Just how important an event for Eurovision Media Services was the recent European Championships in Berlin and Scotland? Was this the first time you provided such a range of services for a major event, including linear and nonlinear production, venue & network services and content distribution?
As the first of its kind, bringing together seven different European Championships in two cities into one event, it was an important milestone for us. We're proud that we could contribute to make an event like this happen.
It was also the first multi-sport event where we provided a full range of services. We were behind all of the live production, as well as the broadcast services and distribution (both linear and non-linear). We also took the opportunity to offer additional digital services that were uniquely designed for this event.
"In total, we delivered nearly 280 digital packages to broadcasters each day during the European Championships"
For instance, it's the first time we put in place a remote Digital Services Team in Geneva to enrich and create additional content for broadcasters. In total, we delivered nearly 280 digital packages to broadcasters each day during the event. We also provided broadcasters with tools and content specifically designed to use online, in mobile applications, on their OTT platforms or on social media.
We've seen a lot of interest for these tools and I'm looking forward to hear more feedback now that the event is done. I'm certain this experience will impact our future product portfolio.
What do you think are the key takeaways for the marketplace from the role Eurovision Media Services played at the recent European Championships — in conjunction with the EBU?
In my opinion, the key takeaway for the marketplace to take note of is the sheer scope and scalability of services that we can provide. Through our connection with EBU, we cover the full value chain: from the acquisition of sports rights through host broadcasting to distribution. We're able to provide an end-to-end solution which is unique on the market. In doing so, we create efficiencies for our clients and ease their coordination efforts, allowing them to focus on what's important: their content.
What has been the key feedback from broadcasters, following the conclusion of the European Championships?
We're pleased with the general event feedback so far. Broadcasters are happy with their ratings and
we've heard that the new event format was well received by their viewers. After years of preparation from our teams and other stakeholders, combined with the energy and enthusiasm of broadcasters committed to this project, we were all excited to see such a positive result.
Of course, the team and I will be discussing with clients to analyse the event in more detail and learn from our experience. We experimented with some new ideas and products during this event, and I am keen to hear more in the coming weeks.
Is there anything you can tell us about the success of the UHD HDR trials with HFR and NGA during the Championships – I mean in terms of your role as live transmission provider?
While viewers have already been able to experience live sports events in higher resolution UHD at home, the addition of High Frame Rate (HFR) alongside High Dynamic Range (HDR) brings an unprecedented sharpness and sparkle to the images. Our clients are always looking for innovative ways to deliver a superior experience to their audiences and, therefore, we were quite proud to support the EBU and its Members to carry out these tests during the European Championships.
As you know, testing these cutting edge technologies is always a lengthy process. In terms of capturing the content and distributing it over the Eurovision Global Network, we're very pleased. I'm sure that the EBU Technology & Innovation team is already working hard to do an in-depth analysis of the results.
Following the successful outcome of the inaugural European Championships, what are the next major sporting events on the horizon for Eurovision Media Services – at least those you can talk about!
You're absolutely right – we have a number of upcoming sporting events to keep us busy! In terms of those we can highlight, we obviously have a lot of football coming up, but also cycling, rowing and equestrian on the horizon. Then the busy winter season of sport will arrive.
We're also gearing up for the autumn trade shows, mainly IBC and SPORTEL Monaco. 2020 is going to be a busy year for us with some very big sporting events that require an immense amount of planning in advance. We're already starting to prepare ourselves for these as well.
What do you see as the greatest business opportunities for Eurovision Media Services? Do those opportunities lie in Europe – or elsewhere around the globe?
On top of our usual services, the digital arena will remain a big focus for us. As I mentioned before, our unique position in the market – providing end-to-end services to content owners and rightsholders – means that we're at the heart of the content.
We're in the best place to help our clients maximise their content reach. In regards to where these opportunities lie, I would say that the media market has been challenging for quite some time now. This leads to interesting M&A opportunities. As an organisation, it's important for us to keep an eye on the market and look for opportunities in organic and non-organic growth.
As a major content distributor, what are the greatest challenges facing Eurovision Media Services in staying on top/ahead of the marketplace in order to best service your core clients?
The current media market demands flexibility. This can be challenging for us and other organisations when it comes to committing large investments in technology or equipment. We're addressing this by implementing an IP Network to allow us to provide the dynamic services for our clients, such as monitoring their own media network operations and content media workflows, without having to invest more in core infrastructure.
Another challenge I see is the entrance of new players on the market, such as Facebook. These new distribution channels provide additional opportunities for content owners to share their content. However, it shouldn't be underestimated that these new platforms only touch on one part of the value chain. As we cover the full value chain, we're able to advise our clients and bridge the gap between content creation, these new platforms and their other distribution channels.
Now that IBC is almost upon us, what are the key innovations and/or themes Eurovision Media Services will be highlighting for the show?
It's important for sports federations and event organisers to provide a more personalised experience for their audiences, no matter where they are in the world, which language or device they use. Until now, the only way to achieve some level of personalisation of an event distributed from the venue by satellite was to produce several signal versions and transport them separately to rightsholders – a costly and complex operation.
"It's important for sports federations and event organisers to provide a more personalised experience for their audiences, no matter where they are in the world"
Our latest remote graphics service allows our clients to adapt the graphical overlays for different geographies to get closer to their key audiences and maximise the event value for their sponsors and partners. I invite you to stop by our demo at this year's IBC (Stand 10.F20) to learn more and meet the team!
Finally, do you think EMS will continue to be primarily a network provider and content distributor for the broadcasting community – or is your business moving in new or different directions?
People have often categorised us this way, but it's incorrect. It's true that content distribution is one of our core services, but this doesn't paint the full picture of who we are. Yes, we do this brilliantly but our main goal is not only to get the content from the event to the end user.
As you saw with the European Championships, together with the EBU, we provide an end-to-end solution for our clients from the acquisition of sports rights, through production and venue services, to distribution. We also enhance, enrich and create additional content through our digital services to ensure our clients maximise their content reach. In other words, our strategy is to keep content at the centre. This is what we do and the direction we will continue to head.