European League of Football inks OTT deal with Endeavor Streaming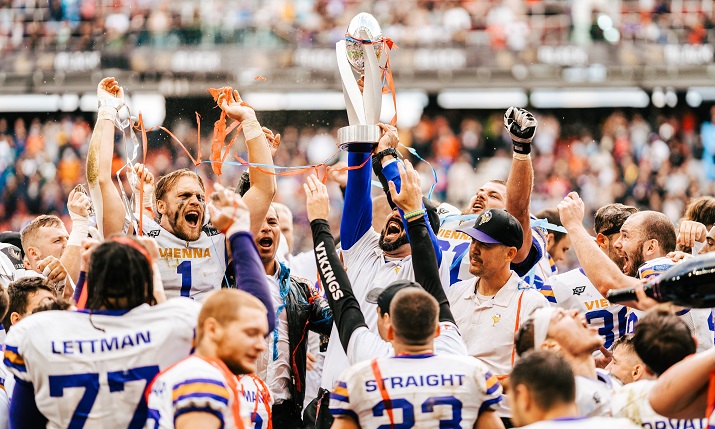 The European League of Football (ELF) has partnered with Endeavor Streaming to develop its media distribution and OTT strategy, and enhance its next-generation streaming service, Game Pass.
The partnership will also see Endeavor Streaming deliver additional services to the American football league, including marketplace strategy, product strategy and end-to-end technical deployment to help ELF grow and expand its fanbase across Europe.
ELF is a professional American football league which consists of 17 teams located in Germany, Poland, Spain, Austria, Italy, Switzerland, Hungary, Czech Republic and France, with plans to expand to 24 teams in 2025.
"When the third season of the European League of Football kicks off on June 3rd, fans all over the world will be able to follow the games with a premium, high-quality user-experience. Having Endeavor Streaming as the world's leading streaming service at our side helps to drive our fan-engagement forward!" comments Zeljko Karajica, chief executive of the European League of Football.
Launching ahead of the 2023 season which kicks off on 3 June, the renewed Game Pass platform will provide fans with an integrated digital offering available across web, mobile and supported smart TVs.
For the first time, fans will also be able to watch multiple ELF games concurrently, powered by Endeavor Streaming's multi-view technology, and access localised commentary. ELF will also be able to leverage deeper consumer insight metrics and analytics to develop its marketplace strategy in key emerging markets for the sport.
Endeavor Streaming chief commercial officer Pete Bellamy added: "American Football is a rapidly growing sport across Europe and we're thrilled to partner with the ELF to support them on the next step in their digital journey.
"Together, we're building a more integrated, centralised digital offering that will help ELF address new audiences across the region and deliver an enhanced, scalable streaming experience to fans."
The partnership will use Endeavor Streaming's experience delivering direct-to-consumer streaming offerings for some of the world's biggest sporting leagues, including the National Basketball Association (NBA), Union of European Football Associations (UEFA), World Wrestling Entertainment (WWE), the National Women's Soccer League (NWSL), and Ultimate Fighting Championship (UFC).