European Tour launches Innovation Hub competition to transform fan experience and create intelligent courses
Teams with Tata to drive lagging golf tech innovation
The European Tour has announced the launch of a competition designed to drive technological innovation in golf. Through its partnership with Tata Communications, the European Tour is attempting to advance intelligent courses and drive immersive viewing experiences for fans.

Speaking to SVG Europe, European Tour CTO, Michael Cole, admitted that the game of golf has been lagging behind many other sports in recent years in terms of technological evolution for both fan engagement and to improve the overall game. Cole stated: "I think true to say that historically golf has lagged behind other sports in the adoption of innovation, however we are accelerating that pace of change rapidly."

He continued: "Golf is a very unique sport and I'd say golf probably represents the sport with the most technological challenges, generally just due to its complexity. Golf has historically suffered a lack of investment in technology. We're at a pivotal moment; we're only now realising the true benefits that technology can play in transforming golf. It is our belief we have a unique platform because of that complexity, to utilise technology in a far more engaging and creative way."

Enhancing the game of golf

The European Tour Innovation Hub with Tata Communications competition is a chance for start ups around the world to turn their ideas to enhance the game of golf from concept to reality with coaching from venture capital firms, the European Tour's business development team, and Tata Communications, with the winning solution to be tested in action during the 2020 season.

The European Tour supports 48 tournaments in 31 countries on its regular schedule, which, Cole stated, gives the Tour and Tata an opportunity to make a difference to this game. European Tour partnered with Tata on this because of its existing relationship with the company; Tata is the Official Global Connectivity Supplier of the European Tour, bringing video feeds from 48 European Tour tournaments in 31 countries worldwide to 43 broadcasters, reaching close to half a billion golf fans across five continents throughout the year.

On Tata, Cole noted that the firm's work with Formula 1 and Dorna Sports for Moto GP make it the ideal partner. "It's really the combination of us recognising that [tech] has a far more significant role to play in golf, recognising that the European Tour has an incredible platform from which to leverage and drive innovation, and combined with the expertise and direction of Tata Communications, their experience in doing similar projects elsewhere; it's the perfect combination."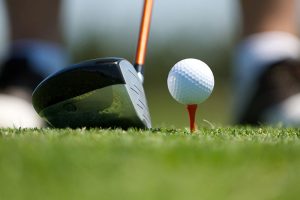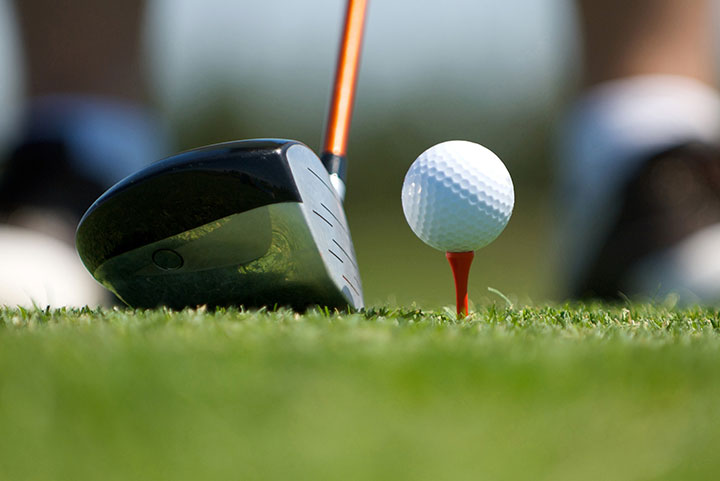 Transforming European Tour
He continued: "I've been at the European Tour now for just under two years and we are transforming the landscape, from our back office systems where we've replaced our entire HR and finance system to cloud-based services. We are revising and reengineering our entire tournament administration, what we call Membership and Entries, and we have done a lot of work reengineering our data processing, so how we collect data and how we process that data, and syndicate that data out to third parties. You'll also have seen recently we have launched a beta version of our new website, and a new iOS app, and we're also launching very shortly an Android app. So there's a lot going on here at the European Tour, but we're also using the opportunity to drive forward innovation."
On driving innovation forward, the European Tour took the opportunity at the BMW PGA Championship played from 19 to 22 September to test out new ideas using technology. Cole commented: "At the BMW PGA Championship last weekend we had a couple of proof of concepts, one around crowd analytics and really understanding crowd behaviours across a fairly unique environment, because we're not dealing with a single field of play; we have 18 fields of play as we have 18 holes," said Cole. "Understanding the behaviours of up to 30,000 or 40,000 spectators on any given day is a challenge, but also that gives us an immense opportunity as well."
The second proof of concept tested last weekend at the BMW PGA Championship was about managing the pace of play. Cole explained: "We know there are some challenges within the game around pace, and pace of play has become very topical recently. So at the European Tour we're addressing that head on.
"We used technology at the BMW PGA Championships to implement a proof of concept around pace of play and using technology to better understand the tracking of players in the groups, a better understanding of where the challenges may be across the course, then enabling the referees to be proactive in how they intervene and how to drive pace forward, whilst also enabling the players to determine where they also are within or against that schedule; in or out of position. So to enable that we have T-Box displays [sports timing consoles] on view for the players where they are able to see where they are," he noted.
Cole added: "So a couple of examples there of how we're transforming the European Tour in terms of the organisation and its structure through technology, but equally how we've recognised how technology has a greater role to play in that transformation of our journey."
However, he added: "We also recognise there is far more that could be done; as I said, golf is probably one of the most technical sports in the industry, therefore for us it's a real opportunity to open out to the broader marketplace and to encourage innovation through that process, and to do it in a very structured way, hence the Innovation Hub competition."
Engaging and growing the fan base
The competition may help the European Tour to develop and increase its fan base, Cole said: "We want to change the conversation. We recognise that we do need to reach out to new audiences and also new territories as well. We're already broadcast into over 150 countries round the world, and we want to engage with those fans in those [and new] territories in a more immersive way. So changing that conversation, creating greater opportunities for that fan experience, both on-site but also for the armchair fan as well, [is important]."
He added: "We know we have a very loyal fan base, but if we're going to reach out to new audiences we've got to change that conversation. We very much see ourselves in fact as an entertainment player and golf is our product. The Innovation Hub is just one way we can work with the general marketplace, work with the technology industry and the broadcast industry, and look at how we can improve the on-site fan experience at European Tour events, but also improve the off-site fan experience as well."
The competition aims to harness the power of ubiquitous connectivity to address common challenges in golf, stemming from the sheer scale of each course. The ideas might include concepts which enable a truly connected golf course, bring fans closer to the game and enhance their experience, or enhance the Tour's broadcast and production.
For example, a solution using the Internet of Things (IoT) or 360° cameras could make it easier for fans onsite to follow several players' progress across the course at once, take part in contests, benefit from sponsor promotions, or buy refreshments. The ideas could also allow the European Tour to interact with fans in new ways across digital platforms, helping to convert casual followers of golf to die-hard fans and generate new commercial opportunities for the sport and its sponsors.
Cole stated that the European Tour has wanted to run this competition for some time. He noted that, "last year wasn't the right time because of the Ryder Cup and how busy we were, but moving forward we recognised that given some good examples in the industry, this is something that would hugely benefit not only ourselves, but also potentially spectators, players and other key stakeholders".
Thinking caps on
Entries can be submitted via https://www.tatacommunications.com/innovationhub and will be whittled down to a shortlist of three start ups, to be announced in November 2019. These businesses will then get to attend an immersion workshop in London in February 2020 to develop their ideas further with coaching from VC firms, the European Tour and Tata Communications.
This workshop will culminate in a Dragon's Den-style pitch and the winner will be decided two weeks after the closure of the workshop. The winner will get a trip to the Hero India Open in Delhi in March 2020, where they will be able to showcase their idea to tech industry leaders. Finally, they will work with the European Tour's business development team to turn the idea into an application that will be tested in action as a proof-of-concept at a leading European Tour event in 2020.
"The European Tour is at the forefront of innovation through our content, our creative formats and our use of technology, all of which seeks to maximise the fan experience," said Rufus Hack, chief content officer, European Tour. "For us, the natural next step is to reach out to innovative start ups to find creative and unique ideas and concepts we can develop together to help us continue to transform out sport globally and drive golf further. We're all looking forward to seeing what the entrants come up with."
Concluded Mehul Kapadia, global head of marketing, Tata Communications: "We've seen many sports adopt different digital platforms, but few have been able to maximise their business potential, and that's what this competition is all about. We're looking for ideas for solutions that would be truly transformative for golf, not just technologically, but also commercially or operationally, so making a real difference to the bottom line. The winning idea will be one that benefits not just the fans and the European Tour, but the sport's entire ecosystem. For the winning start up, the global exposure and more importantly the potential to scale to all European Tour tournaments can be invaluable as well."
European Tour and Tata work together to drive innovation in golf. In October 2018 they undertook the world's first test of live 360° video in 8K UHD at the 2018 Sky Sports British Masters to show how virtual reality (VR) applications could enable fans at home and at the course to engage with the action in new ways.