European Union of Gymnastics extends broadcast partner agreement with Eurovision Sport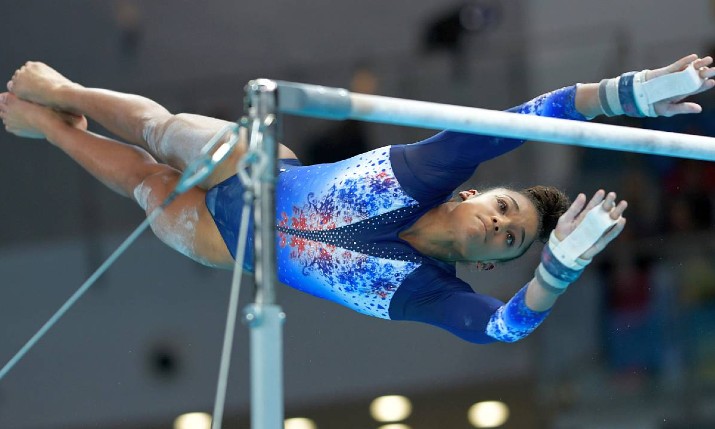 Eurovision Sport will continue to operate as the official broadcast partner of the European Union of Gymnastics (UEG) for a further four years after securing an extended agreement.
The deal, which includes exclusive worldwide media rights, covers all women's and men's European Artistic and Rhythmic gymnastics championships from 2021 to 2024.
The UEG 2022 European Artistic Championships will also be part of the prestigious multi-sport European Championships, following a successful first edition in 2018 where EBU Members delivered record-breaking audiences for gymnastics. The second edition of this hugely successful event will be staged in Munich, Germany, featuring some of the most popular Olympic sports from 11 to 21 August 2022.
This new agreement takes the well established partnership between Eurovision Sport, a division of the European Broadcasting Union, and UEG (which recently approved a name change to European Gymnastics), to over 35 years and ensures continued free-to-air coverage and wide visibility for the sport of gymnastics around the world. Working closely together, there will also be an enhanced focus on the development of a joint digital strategy, building on the high youth engagement of the sport and continuing to grow new fans and audiences on all platforms.
Eurovision Services, an EBU Company, will be the UEG's service provider for worldwide distribution of all the events.
Beatriz Pastor y Puga, senior sports rights manager, Eurovision Sport, said: "We're proud to continue our partnership with UEG as exclusive worldwide media partner. Gymnastics is a valued sport and a natural fit for our EBU Members, who guarantee the widest possible exposure for gymnastics, with particular engagement from women and youth.
"It is an exciting time to work with UEG to continue to grow and develop European Gymnastics around the world."
UEG president, Farid Gayibov, added: "I'm pleased to continue our long lasting collaboration with the EBU, aiming to expand the audience of our events, not only in Europe but worldwide. The next Olympic cycle is especially important for our continent with Paris hosting the 2024 Olympics. Through this partnership we look to put gymnastics even more in the spotlight."