Eurosport's mobile apps hit 5m downloads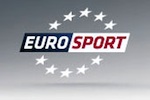 A mere two years since launching its first multi-lingual app, Eurosport's suite of apps, which includes the Eurosport.com live sports news and the Eurosport Player live streaming apps, now account for up to 650,000 daily visitors and over 5 million downloads.
Eurosport.com live sports news app for iPhone launched on 1 September 2009 in 9 languages,and proved an immediate success for Europe's sports fans, being downloaded over 1 million times in the first three months. It's popular with the users too, a recent study carried out by Paris institute Opinion Way, 85 percent of users polled said the Eurosport.com live sports news app had become an indispensible part of their daily routine.**
Since 2009, Eurosport has continued to innovate and expand its mobile offering. In May last year, it launched a premium streaming Eurosport Player live streaming app for iPad and iPhone users in the UK and Ireland, France, Germany, Austria and Switzerland, providing live and on-demand access to Eurosport's TV channels. In December, a V.2 version of the Eurosport.com live sports news app was released, with improved functionality including live goal alerts to better serve today's sports fans on the move.
"In just a short time, mobile has become a very important part of Eurosport's multimedia offer," says Laurent-Eric Le Lay, Eurosport Chairman and CEO, "and it is now key to helping us deliver on our brand promise of giving fans the best sports entertainment experience on the device of their choosing. The strong consumer engagement figures are good news not only for the sports fans but for our clients and advertisers, as we can guarantee the right multimedia environment in which to raise awareness of their brands."