Eurosport and BT Sport names to be retired as part of Joint Venture re-brand to TNT Sports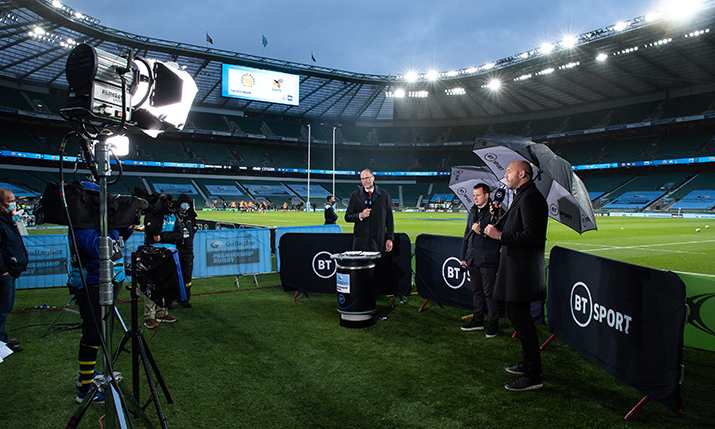 The sports Joint Venture (JV) between BT Group and Warner Bros. Discovery will be called TNT Sports, it has been announced.
The new name will unite content from BT Sport and Eurosport under a single brand. In July 2023, ahead of the new football season, TNT Sports will replace the BT Sport name while Eurosport in the UK & Ireland will continue to be available in the same way as it is today before being rolled into the new brand "at some time in the future."
TNT Sports is a well-known sports brand in other parts of the world including Latin America, while live sport has been a longtime staple on the TNT network in the US where it shows NBA, NHL and NCAA.
The 50:50 BT and Warner Bros. Discovery Joint Venture was formed on 1 September 2022. Warner Bros. Discovery manages the operation of the JV with the production and operational assets of BT Sport having transferred to the company on this date.
Andrew Georgiou, board member of the JV and managing director, Warner Bros. Discovery Sports Europe, said: "Today is another important step towards the launch of a simpler and even more compelling offering for sports fans in the UK & Ireland. The TNT Sports name is already synonymous with premium live sport in a number of countries around the world and a further sign of the global scale and expertise that Warner Bros. Discovery brings to its partnership with BT.
"While Warner Bros. Discovery is excited to contribute its global scale and capabilities, together with its growing portfolio of premium entertainment, we are also determined to ensure ​we don't compromise on the inimitable, local style that is at the heart of the way BT Sport has connected with fans over the past decade. Remaining authentically local will remain key to our success."
SVG Europe's Football Summit will explore production of the beautiful game, with topics including the art of directing, making coverage more immersive, creating content for clubs, advanced punditry and analysis and more. For more information on the 22 March event and to register click here