Eurosport secures five-year deal to show British Speedway in UK from 2020
BT Sport currently holds the rights to broadcast speedway events in the UK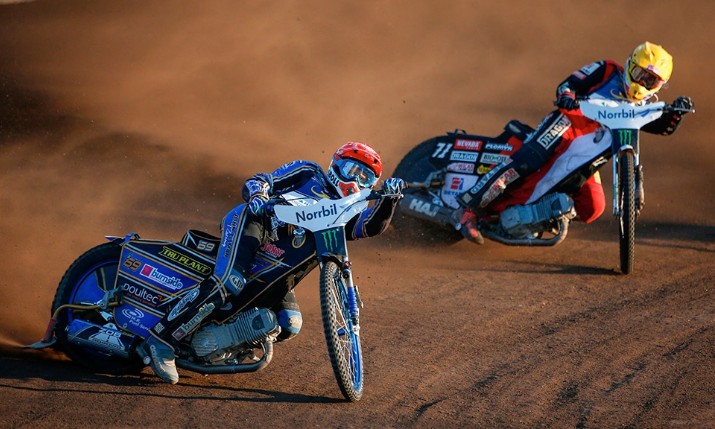 Eurosport has signed a five-year deal with the British Speedway Promoters' Association (BSPA) that will see it screen British Speedway live in the UK both on TV and online from next year.
Starting in 2020, Eurosport will broadcast live on-site coverage from 18 rounds across the domestic SGB Premiership League season.
Highlights from each round will also be available free-to-air on the Quest and DMAX channels while fans will also be able to stream races live and catch-up on-demand via Eurosport Player.
British Speedway operates across three domestic leagues; The Premiership (top league) the Championship (middle league) and National League (development league). Meetings are run over 15 heats, with teams from all over the UK competing for championship points across a calendar which runs from March-October.
Simon Downing, head of factual and sport at Discovery UK, discussing the deal said: "We see this as a valuable addition to make Eurosport the go-to destination for some of the most exciting two-wheel championships. It's a fantastic series and we look forward to delivering first-class production and a great viewing experience to what we know is a hugely-passionate fanbase."
"Eurosport has a rich heritage in motorsport, and we're very pleased to be able to extend the coverage to free-to-air audiences on Quest and DMAX."
Eurosport already has the exclusive live rights to show coverage of the Bennetts British Superbike Championship, FIM Superbike World Championship, Speedway Euro Championship and Under-21 World Championship. It also broadcasts live coverage of the FIA Formula-E Championship and prestigious 24 Hours of Le Mans.
Keith Chapman, the chairman of the British Speedway Promoters' Association added: "We have been thrilled by the interest shown from broadcasters wishing to be part of our exciting sport during our recent tender process. Recognising that media rights are vital to the development of our sport, we set up a separate media working group, to lead us through this important process and we are delighted to have concluded a long-term partnership with a major broadcaster in Eurosport.
"A significant attraction for us has been the strong free-to-air component, with British Speedway being available on Quest and DMAX from 2020 onwards. This enables greater access for existing speedway fans as well as providing new platforms to attract a wider audience to this great sport."
BT Sport currently holds the rights for SGB Premiership speedway in the UK. It signed a two-year rights extension in 2018 that also included all eleven FIM Speedway GPs and the four Monster Energy FIM Speedway of Nations events.