Eurosport to be the exclusive home of the Olympics in Germany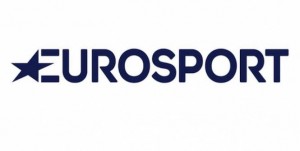 Eurosport has confirmed that it will be the exclusive home of the Olympic Games in Germany from 2018-2024, beginning with the PyeongChang 2018 Olympic Winter Games. An article on eurosport.com said the German channel Eurosport 1 will be at the heart of the action offering the country every moment of national importance on free-to-air, while super-fans will be offered an all-access pass to every minute of the Games on all devices, anytime, anywhere.
The announcement brings to an end the long-standing coverage of the Olympic Games by ARD and ZDF in Germany, following the failure to reach a deal on sub-licensing a portion of the rights to the national public broadcasters. Discovery Communications bought Eurosport in 2014 and in 2015 secured the European rights across 50 countries for four Olympics from 2018 to 2024 in a deal worth 1.3 billion euros.
Eurosport says German households will be guaranteed wide access to the Olympic Games which will exceed free-to-air IOC guidelines and local regulations. Building on Discovery's ambition to make the Games available to more people on more screens than ever before, the Games will be available across free-to-air channel Eurosport 1, with additional coverage available on DMAX, and Eurosport Player. Eurosport 2, a top pay-tv sports channel in the market, will feature additional exclusive coverage.
"We are excited to bring German fans an outstanding Olympic Games experience that will be highly comprehensive and in-depth," said Susanne Aigner-Drews, SVP & General Manager Discovery Networks Germany. "For the first time, our multi-platform approach will give fans the opportunity to enjoy every single moment live, with all of the data available in real time, for every German athlete and every event.
"Building on the strong legacy of the past, our extensive free to air coverage will be enhanced by live and on demand action across all screens to share the inspiration of the Olympic Games with the next generation of passionate fans in Germany."
She added: "As the world's number one storyteller, Discovery is particularly excited that we will be working closely with the German Olympic Sports Confederation and the National Federations to bring to life the incredible stories of German Olympians as they strive towards their ultimate goal."
Peter Hutton, CEO Eurosport, said: "Eurosport is committed to making a significant investment to deliver the ultimate Games experience for fans in Germany. Our leadership in Olympic sports broadcasting and ability to leverage new technologies, combined with Discovery's extensive presence and platforms in Germany, will bring viewers closer to the action and their national heroes. We look forward to sharing further details about our vision and production plans in the coming weeks, as the excitement continues to build for the PyeongChang 2018 Olympic Winter Games."
Discovery recently appointed a new head of Eurosport Digital, Ralph Rivera, who is credited with creating the first truly Digital Olympic Games for the BBC during London 2012. The company also announced a partnership and investment to form BAMTech Europe, a world-class streaming technology provider that will supercharge Eurosport Player and make premium sports events, including the Olympic Games, more widely available across multiple screens.
Discovery has been present in the German market for over 20 years and has undergone a significant transformation, evolving from an international pay-TV broadcaster into a free-to-air, pay-TV and digital media company, engaging with over eight million German fans on a daily basis through factual, sports and lifestyle content. Discovery's team of German professionals ensure Eurosport, DMAX and TLC have a fully localised approach and cater to the needs of German audiences, by commissioning thousands of hours of German productions, and working with German commentators and sports legends.