Eurosport unveils live VR coverage for PyeongChang Games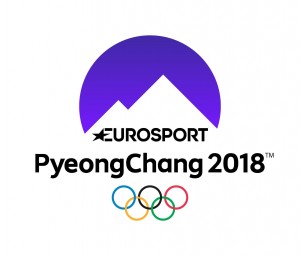 Eurosport is to offer fans the first live VR coverage of the Olympic Winter Games across most European countries. The Winter Olympics Eurosport Virtual Reality app will deliver more than 50 hours of live coverage from PyeongChang during the Games.
A range of sports will be available live in VR, including alpine skiing, curling, figure skating, ice hockey, short track, ski jumping, skeleton, snowboarding, as well as the Opening and Closing Ceremonies. Eurosport will share on-demand replays and daily highlights packages in VR. Coverage will be provided to Eurosport by Olympic Broadcasting Services (OBS), its host broadcast partner at the Games.
Fans can personalise their experience, selecting their preferred viewing point from up to six camera positions. The VR experience will be delivered by Intel True VR, which uses multiple cameras to create a 360-degree virtual reality environment.
Ralph Rivera, Managing Director, Eurosport Digital, said: "Discovery has set out to transform the Olympic Winter Games viewing experience, so being able to offer viewers across Europe every minute of the Games and now every angle of some of the biggest events in live VR goes a long way to delivering this promise. We want to do this to engage more people, on more screens, with the Games than ever before, offering something new to attract younger audiences. In this way, we hope to make fans care even more about the sports they are passionate about."
The app is available on iOS and Android phones from 1 February and for €0.99 or £0.99. It is also available on Samsung Gear VR, Google Daydream and Windows Mixed Reality headsets from their respective apps stores. The VR app will not be available in Germany or Italy. Eurosport's coverage of the Olympic Winter Games PyeongChang 2018 starts on Thursday 8 February.
Eurosport VR app live schedule:
Feb 9 Opening Ceremony
Feb 10 Alpine Skiing – Men's Downhill training
Feb 11 Alpine Skiing: Men's Downhill
Feb 12 Curling – Mixed Doubles semi-finals
Feb 13 Snowboarding – Halfpipe
Feb 14 Snowboarding – Halfpipe
Feb 15 Figure Skating – Pairs' Free
Feb 16 Skeleton – Men's and Women's
Feb 17 Figure Skating – Men's Free / Short Track – finals
Feb 18 Alpine Skiing – Men's Giant Slalom
Feb 19 Ski Jumping – Men's Large Hill Team
Feb 20 Figure Skating – Ice Dance
Feb 21 Alpine Skiing – Women's Downhill
Feb 22 Ice Hockey – Women's medal matches
Feb 23 Snowboarding – Big Air women's finals
Feb 24 Snowboarding – Big Air men's finals
Feb 25 Ice Hockey – Men's gold medal match / Closing ceremony