Eurovision Services chief Tinnirello discusses evolving EBU relationship and global evolution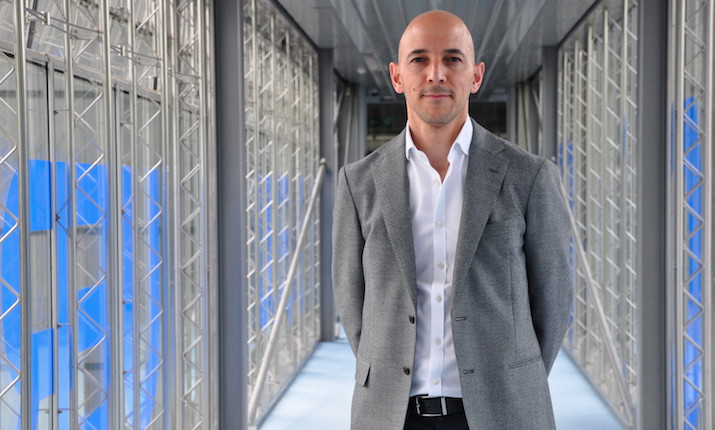 SVG Europe sat down with Eurovision Services chief executive officer Marco Tinnerello to talk about its relationship with the European Broadcasting Union, the extent of its current infrastructure for EBU and commercial clients, and its ambition to become a global player especially in the field of live sports events.
"One of the key reasons for establishing Eurovision Services was the need for flexibility. We are owned by the EBU, which is a public-funded organisation and quite rightly has strict rules on governance," explained Tinnirello.
"But to operate as a commercial entity, we needed the flexibility and agility to be able to take our own decisions without, for example, needing to wait for one of the EBU's two annual general meetings to approve them.
"Another reason was clarity. Because we were part of the EBU, and the EBU is focused on its members, it was not clear that we provide services to external customers and not just to EBU members.
"In fact, most of our revenue comes from these external customers, which made it all the more logical to have a separate commercial entity to serve them. Linked to this was the general need to take on a more commercial mindset and setting up a separate company was the best way to do this," said Tinnirello.
How are the activities of Eurovision Services integrated within the EBU?
"Before Eurovision Services became a separate company, its activities were integrated within the EBU structure. At first, we provided services only to EBU members, but this evolved – quite successfully – to include offering our services to external customers as well. All of the services that we offer commercially are, however, still relevant to the EBU members and we continue to provide these services to them.
"The provision of news and platforms for news sharing at the EBU is carried out on Eurovision Services infrastructure, so we provide this as a service to the EBU as a customer. On the other hand, the EBU provides some corporate services, such as finance, legal and IT services, to us, where we are a customer of the EBU. This exchange of services help both organisations to avoid duplicating costs and thus improve efficiency.
What technical infrastructure do you have?
"The Eurovision Global Network, which consists of our global satellite and fibre capacity, is one of the biggest of its kind and it's the backbone for our global operations. We have recently seen a tremendous evolution in technology towards IP infrastructure, because it offers so much more flexibility, and we are adapting our network accordingly.
"We are also seeing a move from hardware to software-based infrastructure, whether it is virtualised or in the cloud, that we need to take into account. I think the traditional model of buying equipment and depreciating it over four years is no longer sustainable, because things now change so much over those four years. It's a different world.
"For the content transported on our network, we have seen a constant evolution in encryption, in parallel with some well-publicised cases of piracy that we have seen over the last twelve months. Having recently started to roll out the latest BISS-CA conditional access encryption on our network, we are already building in an added layer of security to avoid piracy problems.
"We are expanding our global footprint so that we can serve global customers better, with closer proximity. We have recently renewed our lease in the USA on larger premises; we have opened a technology hub in Madrid; and we are also expanding our site in Singapore — and this is in just our first year of activity.
What are your plans for the future?
"The primary objective for Eurovision Services was to grow its services along the value chain, because historically our network services dominated our offering. We have already done this successfully by developing our new product portfolio in our first year of existence.
"Going forward, we are following the evolution of the media market very closely. We are doing a lot of work to analyse audience behaviour patterns and how sports federations are having to adapt the delivery of their content and their subscriptions models, because our future growth will come from our ability to connect the two.
"Part of the transition to Eurovision Services has been about recognising that being a global player is critical. We are therefore paying a lot more attention to regions like the Americas, Asia and the Middle East.
"At a time when others are refocusing their activities, we have ambitious plans to push for growth globally, particularly in the field of live sports events, where our expertise is. We are already seeing a lot of activity in Asia and we see this as an important market for us in the future.
"If you look at the market today, there is a lot of change and there are new entrants. This is a great opportunity for us to look at partnerships or even acquisitions. This is more relevant now than it has ever been in my 22 years in the industry, because of the digital disruption."