Extreme E shortlisted for prestigious SVG Europe Diversity in Sports TV award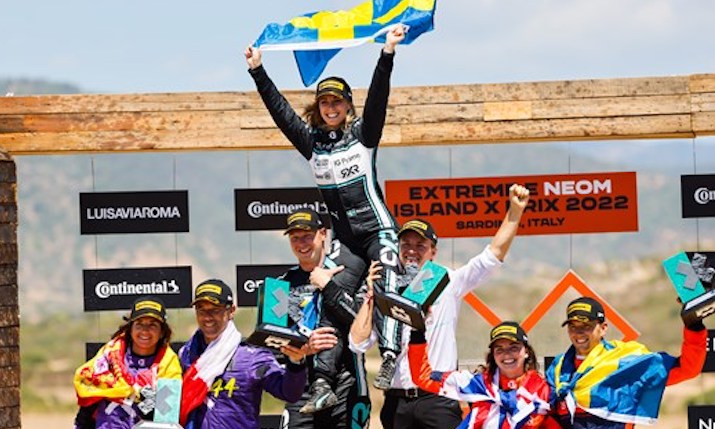 Gender-equal electric off-road racing series Extreme E, alongside its broadcast partner Aurora Media Worldwide, has been shortlisted for this year's SVG Europe Women Award for Diversity in Sports TV.
Part of the Sports TV Awards, this prestigious prize celebrates the most inspiring examples of gender diversity in televised sport.
A huge number of entries were received this year, covering a wide range of sports, and the final shortlist of nominees demonstrates tangible evidence of the impact being made to provide long-term vision to create a truly gender equal sector.
Ali Russell, chief marketing officer at Extreme E, said: "Extreme E is immensely proud to be shortlisted for the SVG Europe Women Award. It is such a huge honour, especially alongside many of the biggest and most established names not only in motorsport but across the sports industry.
"As a unique and ambitious new motorsport championship, Extreme E has made no secret of the fact that it is here to break boundaries and challenge perceptions particularly in the wider messaging around gender equality. Not only do we celebrate female talent in all areas of Extreme E's workforce – from engineers to mechanics to hospitality, PR and marketing – but we have also clearly demonstrated that women are more than a match for men when they are behind the wheel of a race car. I believe that we have proven that far beyond any other motor racing series, past or present.
"What we have done is create opportunity and a level playing field, and then shone a spotlight well and truly on it – which really is completely unique in our sport."
Winners of the Sports TV Awards will be announced at a ceremony at the DeLaMar Theatre in Amsterdam on Thursday 8 September.