Facing challenges: Evertz on adapting content to secure diverse audiences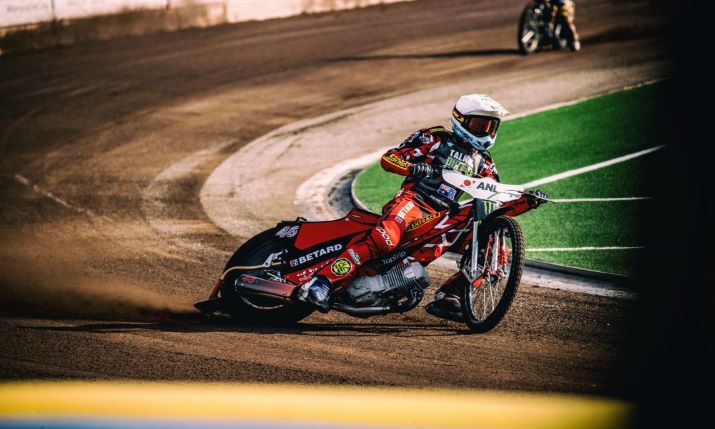 By Mo Goyal, Evertz senior director of international business development.
As we approach the end of 2022, the sports industry continues to face the challenge of capturing and retaining a diverse audience for longer periods of time. Now that we are in a world where there are so many content providers and platforms to choose from, how do broadcasters win the audience war?
We see a more diverse audience with different expectations on how they want to experience the live event. How can you make sure that the story you are telling is more compelling to this diverse audience?
Different versions of the same story
One approach is to deliver different versions of the same story so that audiences have more choice. Viewers may all share a desire to watch the game and see the action, but they may not all want to see it from the same camera angle or with the same commentators. Offering alternative broadcasts keeps more people engaged, which goes a long way towards retaining audience share.
Alternative broadcasts started appearing this year and, as a trend, it is one that is definitely gaining momentum. Offering alternative feeds to your main audience gives them added value and helps keep them loyal to your channel and package.
Amazon Prime Video, for example, began its tenure as the NFL's exclusive home of Thursday Night Football by offering viewers numerous ways to watch these games. Traditional broadcasts featuring Al Michaels, Kirk Herbstreit and Kaylee Hartung were provided, but for those who wanted something different there were multiple alternate streaming options including TNF with Dude Perfect, which was clearly designed to attract younger NFL fans by providing upbeat commentary and additional entertainment such as dunk tanks, pudding cannons and special guests.
Different perspectives delivered via alternative feeds are also being used to provide content to individual sports team's own Apps. The LA Clippers basketball team, for example, launched ClipperVision this year so it could give paying subscribers VIP access to certain games, unique content feeds, etc.
Of course, alternative content doesn't just appear by magic. It has to be created and it has to achieve the same high-quality standards as the main broadcast feed. That will be the big challenge for 2023 as content creators will need to establish new production workflows.
This raises the question of how big a production will have to be in order to create alternative content. Note, the alternative may draw lower numbers to the main feed, but they do bring additional audiences.
I think we will see smaller second studios being set up alongside the main production studio so that the main feed from the live event can be turned into an alternative feed with a different look and feel to suit different audiences. I doubt it will be on the same scale as the main broadcast – these smaller studios will probably just have couple of cameras and use remote production techniques to bring everything back to the main studio – but the question then becomes how many alternative feeds are you going to give people and does each one need its own studio?
Alternative feeds
As we move into 2023, I believe broadcasters will be seriously investigating alternative feeds and working out how they are going to deliver them, both creatively and practically, so they can produce it and get it distributed across streaming services etc. What will they do? Will it just be a couple of players in a different studio commentating on the same camera feed that everyone else is seeing, or will it be grander than that with different camera angles, different cuts, different players in shot, different highlights? And what will they do with this content? Give it to their social media teams or to the team looking after their streaming platform? Now that they have a lot more distribution points, they can hit different audiences and seriously target the content they are consuming.
The changes this will make to production workflows are bound to be significant. Traditional production will still be there, but it will increasingly be augmented in order to attract new viewers. If you are a broadcaster facing strong competition from others, you won't have a choice; this is something you will have to do.
In order to achieve this, broadcasters will have to look at new techniques for remote production. If you use remote production and bringing traditional production tools into the cloud, you don't need to roll out an additional OB truck and send more staff to a venue. This will save money and democratize the production process by making it more accessible. This is already happening; since the Covid pandemic Evertz, like many other manufacturers, has seen a huge increase in demand for in technological solutions that enable remote production and virtualised content creation in the cloud. The tools that facilitate this have come a long way and are now well understood by the broadcast community.
In addition to alternative feeds, I also think 2023 will be the year when personalisation really takes off. People are asking for this. They want to be able to choose their own camera angles and access player stats and see key elements of a game replayed, all of which is now possible if broadcasters adopt the right technology.
Sports teams, too, are looking for ways to get more from their broadcast rights packages. They want to know how they can monetise their content and how they can reach out to new audiences who may not be filling their stadium or arena. Personalised content is one option, as is in-game gambling. Different audiences will have different tastes, but it all comes down to the same thing; building stronger and more intimate relationships.
To sum up, I think 2023 is the year when we will see production no longer feeding one chain but instead delivering multiple chains so that the same story can be told in a number of different ways. This will allow broadcasters to satisfy traditional fans while also reaching out to new audiences.
Content creators will have to be more imaginative from the outset as they will need a clear plan of how they are going to deal with multiple workflows. But if they get it right it will help them build and retain audiences without incurring a lot more cost.