Fans drive record digital interest in FIFA World Cup
FIFA's digital and social media platforms are experiencing record-breaking interest from fans during the 2018 FIFA World Cup Russia, preliminary data revealed by FIFA has confirmed.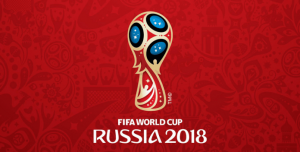 Over 130 million fans have used FIFA.com and the FIFA Apps during Russia 2018; over 120 million followers on FIFA social media platforms; and a new Community Management Service answers more than 100.000 fans questions.
With FIFA continuing to expand its digital and social media footprint to help more football fans around the world connect and engage with Russia 2018, that data shows that FIFA.com and the FIFA Apps have received over 130 million visitors since the start of the tournament and that total followers for FIFA's social media platforms now surpasses the 120-million mark.
Among the countries whose fans are avidly following the tournament with FIFA is the host nation, which is ranked fourth overall, with Russian fans spending an average of around 40 minutes on our digital platforms.
Since the start of the tournament, over ten million new fans have joined official World Cup accounts of Facebook, Instagram, Twitter, VKontakte, Youtube and Weibo. In addition, FIFA's official VKontakte page recently gained its millionth follower, while the FIFA App is topping the charts in 128 countries.
This growth is part of FIFA's overall strategy to reach out and engage with more fans in more countries around the world. It is also the result of a number of digital initiatives introduced before Russia 2018 to ensure fans are more connected and more engaged than ever before with action both on and off the pitch.
Thirty-two dedicated Team Reporters, close to the action and covering the tournament in-depth, are followed across 16 languages on Twitter and have engaged 200,000 fans in Facebook groups, with Argentina and Brazil the top two nations in that respect.
Throughout the 2018 FIFA World Cup, FIFA has also supported fans with a dedicated community management service on its social media platforms, and helped with more than 100,000 questions being answered so far. New innovative ways of storytelling, such as visual stories and a match report service in International Sign Language, have also helped enhance accessibility to match content.