FIA and WRC Promoter teams on FIA World Rallycross Championship and push for electric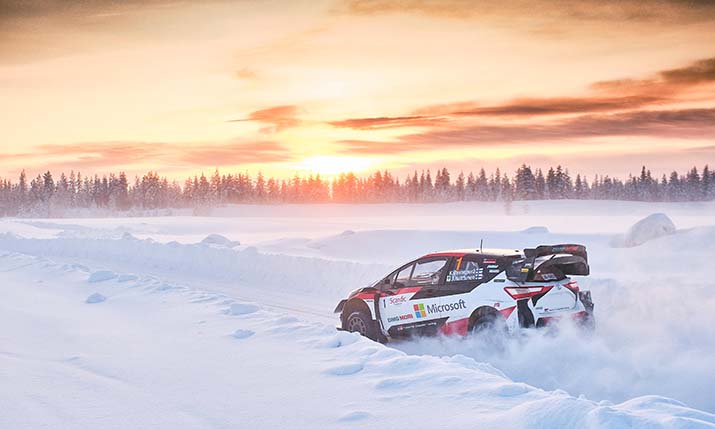 The FIA has paved the way for an exciting co-operation with the World Rally Championship Promoter Group for the promotion of the FIA World Rallycross Championship, and the pair are also pushing towards an electric future.
The FIA and WRC Promoter will work together to implement the 2021 FIA World Rallycross Championship and look set to conclude a multi-year promoter agreement for the Germany-based company to be entrusted with commercial and media rights for the series.
However, as part of the collaboration with WRC Promoter, the company has committed to investment in the world championship and in particular the development of the future electrification of rallycross.
From 2021, rallycross will launch the entry-level FIA RX2e Championship, the first-ever FIA electric rallycross championship.
The 2021 FIA World RX (RX1) season is scheduled to start at Spa-Francorchamps in Belgium on 22-23 May. The event will be supported by FIA RX2e. The FIA European RX1 and European RX3 Championships will also form part of the 2021 calendar.
The new RX1e electric FIA World Rallycross Championship will debut in 2022, featuring four-wheel drive 600+ hp/500 kW Touring Cars, capable of accelerating from 0 to 100kph in less than two seconds with performance levels that are capable of exceeding the current ICE supercars.
Last month the FIA launched a request for proposal for the promotion of the FIA European Rallycross Championship from 2022-2025. Submissions for that tender are now under consideration.
Peter Bayer, secretary general for sport, FIA said: "We are pleased to be aligning with WRC Promoter as we build towards a ground-breaking electric future for the FIA World Rallycross Championship.
"The FIA and WRC Promoter have reached a common vision on how to work together for the benefit and the growth of rallycross. Our respective teams are working on a long-form agreement, and look forward to commencing work on the 2021 championship and to the move of the sport towards a bright, more sustainable and greener future.
"We have worked extensively with the company as the promoter of the FIA World Rally Championship for a number of years and we anticipate they will bring the same energy and dynamism to the promotion of rallycross."
WRC Promoter managing director Jona Siebel said: "World Rallycross sits on the verge of an innovative and pioneering future. We see strong growth potential in all areas and WRC Promoter is delighted to be at the forefront of a series focused on sustainable technology and e-mobility.
"Rallycross provides breathtaking thrills and spills and we will build new foundations to create an engaging and progressive platform for our global audience and partners."