FIFA Films and Noah complete When the World Watched: Brazil 1970
Producers worked with over 150,000 feet of film rushes on 35mm supplied by FIFA
FIFA Films and Noah Media Group have completed production on a series of high-end new films, delivered during lockdown – When the World Watched: Brazil 1970. The new series is a stylish and imaginative retelling of arguably football's greatest-ever team, during one of FIFA's most vivid and iconic football World Cups, Mexico 1970.
For the first time, FIFA Films has opened up its fully digitised archive – including previously unseen
rushes from the Official Film of the 1970 FIFA World Cup – for this project. It brings to life the first FIFA World Cup that was shown around the world  in glorious technicolour.
It is the latest archive-led documentary produced by Noah Media Group, following The Edge (Amazon Prime), Bobby Robson: More Than a Manager (Netflix), ITV's acclaimed documentary series Out of Their Skin and the Official Cannes Selection, Steve McQueen: The Man & Le Mans.
Noah, working with RoundTable Post-Production and using a fully remote set-up, has delivered the series for FIFA to the highest of broadcast standards.
The series also features new interviews from star players and coaching staff including: Pelé, Jairzinho, Roberto Rivellino, Gérson, Carlos Alberto Parreira, Edu, Paulo Cézar Lima, Clodoaldo and Brito.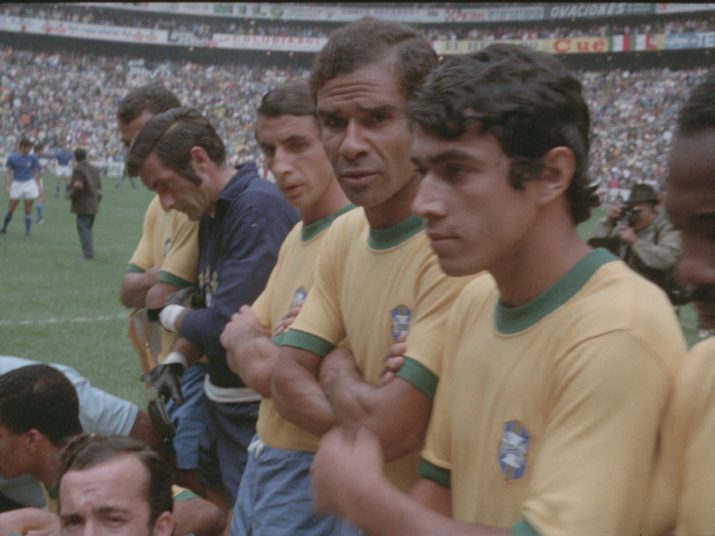 Noah's in-house graphics team helped realise a unique and modern format that brings the events of 50 years ago to life again for audiences of any age. The Series has been delivered as both a short form 4 x 15' series and a longer, traditional one-hour documentary, to maximise reach.
When the World Watched: Brazil 1970 was timed for release on 21 June, the 50th anniversary of Brazil's triumph over Italy in the final. Distribution will be orchestrated by FIFA throughout its global network. This is a unique peek into football history, with footage rescued from the vaults and lovingly restored at its heart.
Noah Media Group series director/producer Andrew Lynch said, "The aim was to bring a new perspective to one of the most iconic and well-documented teams, players, goals and moments in sporting history. I believe every viewer of the series will take away at least one new insight from the 1970 World Cup and the Brazil team.
"With unique access to FIFA's archive, we were able to utilise hours upon hours of unseen footage from the 1970 tournament, all shot on beautiful cinematic 35mm film; it was a dream to work with and looks stunning.
"Pre-production started in mid-November once we were given the green light from FIFA. Filming took place in January. Post production began in March and then through lockdown, with delivery on 12 June," said Lynch.
"All the new interviews were filmed in Brazil in January, pre-lockdown, with players and journalists. Further filming in Mexico was cancelled due to the outbreak.
"Because the 50th anniversary was a hard deadline we decided we could achieve similar, if not better,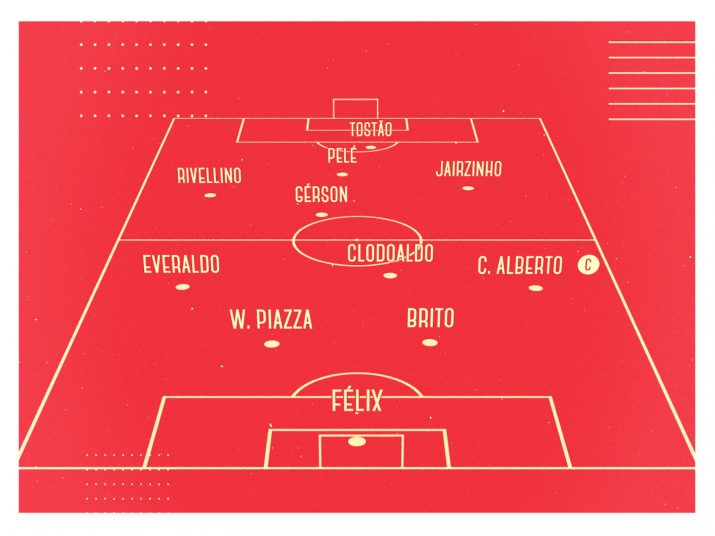 results in the production by using animations and graphics to fill in the narrative where we didn't have footage. This actually goes a long way in setting  a style for the series and distinguishing itself from other documentaries about the 1970 World Cup and Brazil team," he said.
"There was over 150,000 feet of film rushes recorded on 35mm film from the tournament. FIFA had digitised all the rushes and sent them to Noah on a hard drive.
"This equated to roughly 29 hours worth of rushes from in and around the tournament — as the tournament went on multi cameras featured at the matches.
"Firstly, having watched all 29 hours of the footage, it was then re-watched and catalogued, separated into various 'bins' in the edit — crowd stadium arrivals, team arrivals, training, city locations etc," said Lynch.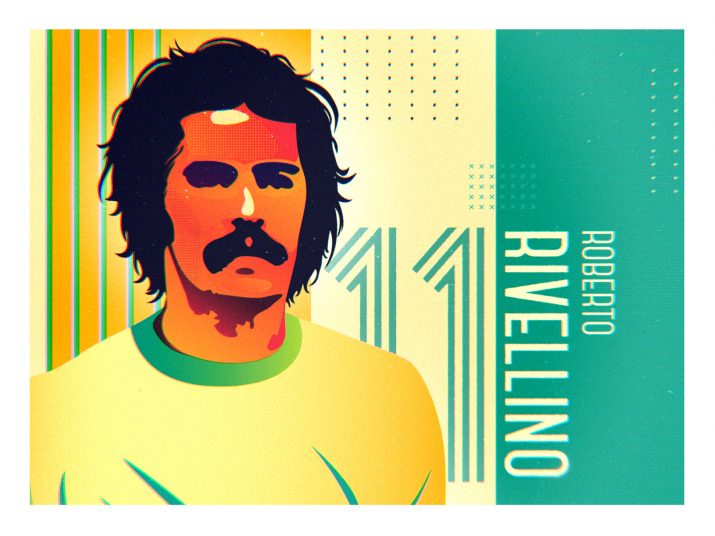 "As the digitised files of the rushes feature multiple film reels and multiple angles, it was important to get the timeline of the reels in order and synched. Whilst both processes were lengthy this made the edit a lot smoother and quicker as the organisation had been done up front — ensuring that nothing was missed and the best bits of the unseen archive were utilised."
Paul Redman, head of FIFA Films said: "FIFA Films is delighted to celebrate the 50th anniversary of such an iconic tournament. 1970 Brazilians have a special place in the history of football and this series is a fitting tribute to arguably one of the world's greatest teams.
"FIFA's archive boasts a rich array of footage from 1970, much of it unseen, and that has been used beautifully to tell this particular story. We hope viewers enjoy it as much as we do."
For more information about the availability of the film and/or licensing enquiries, please contact the FIFA Media Rights Sales team at info@fifafilms.com
Click here to view the trailer for When the World Watched: Brazil 1970