First UFC event in France delivers €33.4 million in economic impact for Paris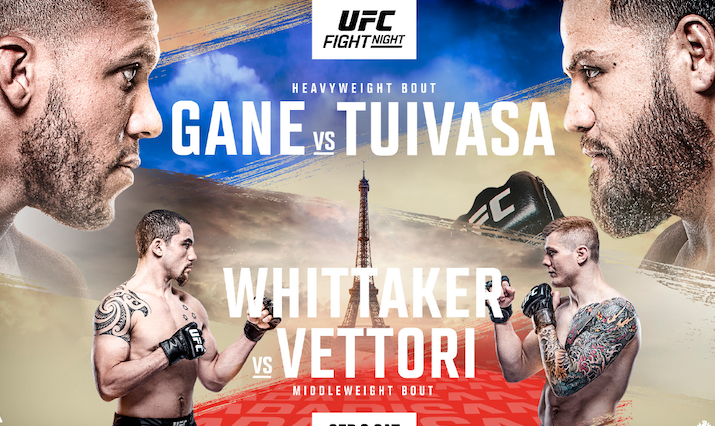 Mixed martial arts organisation UFC has revealed that its first-ever event in France, UFC Fight Night: Gane Vs. Tuivasa, generated €33.4 million for the Paris region, according to a study conducted by research firm Applied Analysis.
The event, which took place on 3 September 2022 at the Accor Arena, had a sell-out attendance of 15,405 and grossed more than €3.4 million in ticket revenue, setting a live event gate record for the arena.  The event, which followed more than a decade of efforts by UFC to get the sport of MMA formally recognised and regulated by the French government, captured the attention of the sports world with many fans flocking to the capital city to be part of this historic occasion.
Apart from the bouts and related activity taking place within the arena, UFC was responsible for providing a significant boost to the Paris economy. In addition to the €33.4 million in total economic output, the study concluded that the event also contributed €16.1 million in compensation and wages, and supported an estimated 400 jobs in the Paris area.
Lawrence Epstein, UFC chief operating officer, commented: "The first UFC event in Paris will remain a historic and memorable event in many ways. The economic impact UFC continues to deliver to key cities around the world is a mark of the dedication of our fans and the momentum to which UFC and MMA has grown over the past few years. The French crowd did not disappoint, and we hope everyone enjoyed their first UFC event in Paris, and we can't wait to come back to France."
The event had a huge impact on tourism, as 67.9% of fans who attended the event travelled from outside of the Paris region. Of these, one in five people stated that it was their first trip to Paris and 94.8% came to Paris just for the UFC event. In addition, 92% of visitor attendees said they would attend another UFC event in Paris in the future.
Brian Gordon, principal of Applied Analysis, noted: "The combination of the UFC event held at Accor Arena and visitors to the greater Paris region resulted in impressive economic returns. Premium spending by UFC fans rippled through the economy to support millions of dollars in economic activity and compensation for local area workers."