Fletcher Group replaces Sony P1s with P50s as it prepares to do more sport in UHD, HDR and HFR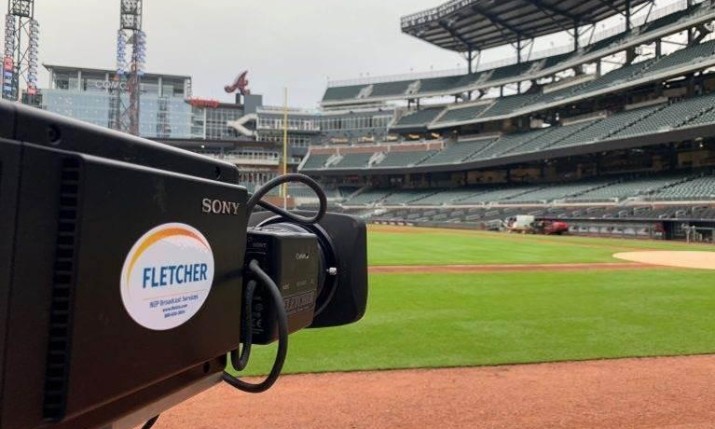 The NEP-owned Fletcher Group has standardised its broadcast services on the new Sony HDC-P50, a 4K and HD system camera that also offers high dynamic range (HDR) and high frame rates (HFR).
The new cameras, which replace the company's legacy Sony HDC-P1s, have already been used to capture numerous high-profile sporting events including MLB's All-Star Game with Fox and ESPN, as well as the US Open and Wimbledon.
Dan Grainge, the president and chief executive of the Fletcher Group, discussing the decision said: "From a cost versus capabilities perspective, we found the versatility this camera offers to be superior to anything else on the market. From 1080p HDR to 4K and a variety of high-speed recording applications, we can provide more information and options that enhance the depth and detail of our content.
"Additionally, the camera is easy to use, quick to turn on and provides the stated quality out of the box, which is important."
The Sony HDC-P50 has a 3-chip 4K Global Shutter imager with native 4K resolution, HDR and wide colour gamut.
The cameras were used at Wimbledon to capture 4K for zoom extraction. "We were able to zoom in on the ball after a play to make it look like the camera's physically panning, tilting and zooming because of the cut-out that we're getting by recording the 4K information," said Grainge.
"This is the first time we can take a camera and match it to the NEP truck cameras without upconverting or cross converting, without colorising it – essentially without compromise," added Grainge. "In years past, we had not been able to match the higher quality of the truck camera, but now we can go in and be truly one to one and offer the same quality camera that the truck is using."