Football Production Summit: New workflows for French League coverage
At SVG Europe's Football Production Summit March 22 at the Allianz Arena Munich, Canal+ Director of Sports Production Francois-Charles Bideaux will deliver a special case-study presentation on new technologies to enable the broadcasting of more football matches while making sure production costs are reasonable relative to the number of viewers — and productions do not lose quality.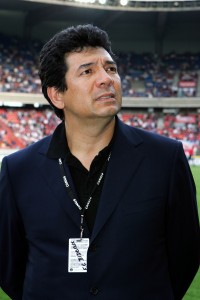 The Federation Française de Football and French League Cup have also been at the centre of these efforts and the resulting first-time ever broadcasts. Bideaux (pictured) will discuss the new technologies in use; how they are improving Canal+ operations; how he will use them for others sports; and more.
SVG Europe's flagship Football Production Summit 2017 will take place net week at Allianz Arena Munich, home to FC Bayern.