Football Summit 2023: First speakers revealed for 22 March Paris event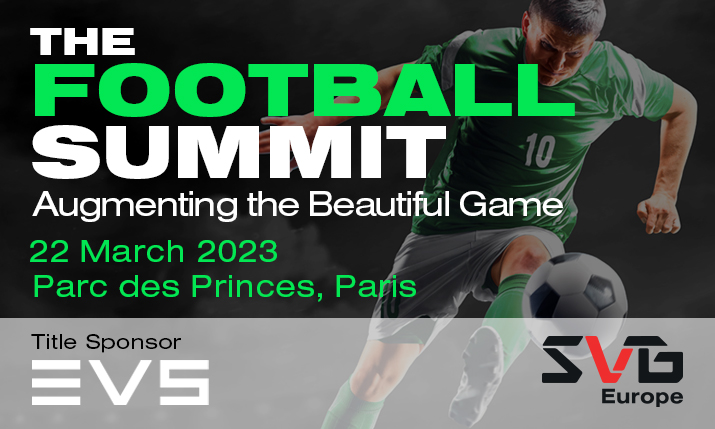 The first speakers have been announced for Football Summit 2023, sponsored by EVS, taking place at Parc des Princes, Paris, on 22 March.
The first session of the day will see directors Laurent Lachand and Sigrid Lelièvre share their experiences of working on some of the biggest games in world football. Lachand directed host broadcast coverage of the Qatar 2022 World Cup Final and the Champions League Final, while Lelièvre worked on the 2019 Women's World Cup in France and was the first woman to direct coverage of France's Ligue 1. They will share their insights into the craft of live football directing.
This will be followed by a session entitled 'The best seat in the house: Making football coverage more immersive', which will explore the advances in capturing, managing and distributing immersive audio and images made at Qatar 2022.
This two-part session will consider the creative choices and technical challenges involved and consider what's next for football's relationship with HDR imagery and immersive audio. Felix Krückels, audio engineer, consultant and academic, will kick things off with a look at developments in immersive audio, before Pablo Garcia, HDR workflow consultant and image supervisor, FIFA World Cup 2022, explores creating HDR LUTs and workflows.
This is just part of a packed schedule in Paris, that also includes a look at the Saudi Sports Company's plans for a new remote production facility and a discussion around how to attract the next generation of football fans.
To find out more and to register, go to https://www.svgeurope.org/football-summit-2023