Football Summit 2023: More speakers added as registration deadline looms for 22 March event in Paris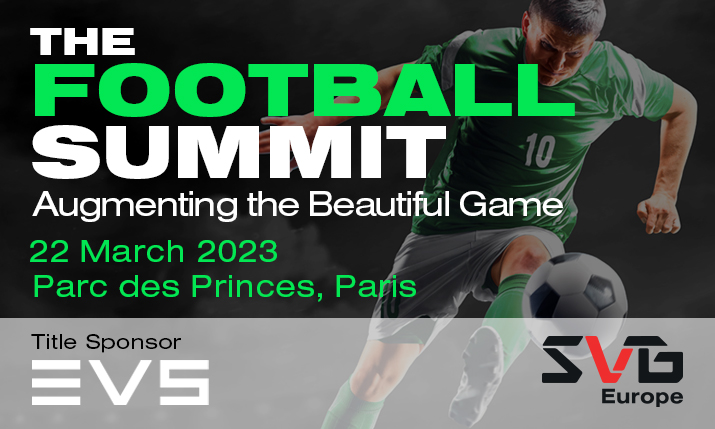 "When they don't score, they hardly ever win. If history repeats itself, I should think we can expect the same thing again. They didn't change positions, they just moved the players around."
Football punditry and analysis isn't always as informative for the viewer as it could be, as the examples above show. That is the starting point for a unique session taking place at Football Summit 2023, sponsored by EVS.
Called 'Breaking the lines: Advanced punditry and analysis', the seminar will look closely at half-time and full-time analysis, discussing what works, what doesn't, what the editorial team wants, what the audience wants, what tools are required, and how to get the information to viewers and fans as quickly, accurately and usefully as possible.
The speakers will be Lisa Fallon, high-performance football development consultant, head coach, and television and radio pundit, and Sébastien Audoux, former host and announcer, and outgoing head of sports digital content at Canal+.
They join other confirmed event speakers including Gavin Johnson, Group Media Director at City Football Group; Jo Osborne, Executive Producer, Sky Sports; Bruno De Roy, RTL Sport Production Manager, RTL Belgium; Philippe Oziol, Head of France Productions, HBS; Òscar Lago, Match Director, Mediapro; and Felix Krückels, audio engineer, consultant and academic.
In addition, directors Laurent Lachand and Sigrid Lelièvre will share their experiences of working on some of the biggest games in world football, including the Qatar 2022 World Cup Final and France's Ligue 1; and Peter van Dam, Chief Technology Officer, Saudi Sports Company, and Ronald Meyvisch, Technology Consultant, will take us Inside the Saudi Sports Company's plans for a new remote production facility.
Football Summit 2023 is a full-day event that includes an extensive conference programme featuring big names from across European sports broadcasting and production, a tabletop exhibition area, a stadium tour, refreshments, and ample networking opportunities. It takes place in Paris on 22 March 2023.
The deadline for registrations is 14 March.
To find out more and to register go to: https://www.svgeurope.org/football-summit-2023/