Football Summit 2023: More speakers added to the content programme for 22 March event in Paris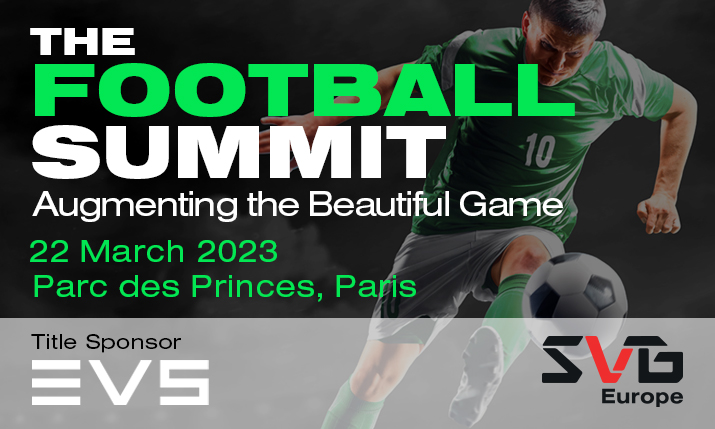 Speakers from Manchester City, Mediapro, Sky Sports, RTL Belgium and HBS have been added to the line-up for Football Summit 2023, sponsored by EVS, taking place at Parc des Princes, Paris, on 22 March.
The full-day event will look at how we can continue to augment televised and online coverage of the beautiful game. Topics will include creating content for football clubs, and the ever-evolving role that statistics and data play in match coverage and presentation.
The event will also include refreshments, plenty of time for networking, and a stadium tour of the Parc des Princes.
Sessions include 'Doing it for the kids: How broadcasters are attracting the next generation of football fans', featuring Sky Deutschland SVP of Sports Production Alessandro Reitano and Jo Osborne, Executive Producer, Sky Sports.
In a special fireside chat, Gavin Johnson, Group Media Director at City Football Group, will discuss the creativity, production and content strategy at Manchester City, outlining what they do, and how and why they do it, before providing insight into where the Premier League champions' content that they distribute to fans might go next.
The final session of the day will see Bruno De Roy, RTL Sport Production Manager, RTL Belgium; Philippe Oziol, Director of France Production, HBS; and Òscar Lago, Match Director, Mediapro, showcasing and highlighting recent technical, editorial and production innovations across match coverage, presentation and/or content distribution, and discuss what developments might come next.
They join already announced speakers, including directors Laurent Lachand and Sigrid Lelièvre, who will share their experiences of working on some of the biggest games in world football; Felix Krückels, audio engineer, consultant and academic; Pablo Garcia, HDR workflow consultant and image supervisor, FIFA World Cup 2022; and Peter van Dam, Chief Technology Officer, Saudi Sports Company and Ronald Meyvisch, Technology Consultant, who will take us Inside the Saudi Sports Company's plans for a new remote production facility.
To find out more and to register go to: https://www.svgeurope.org/football-summit-2023